ACEP 2021 - American College of Emergency Physicians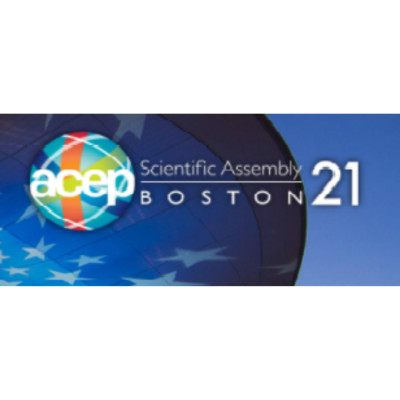 Exhibit
Symposia
Workshops
Organiser
Sponsor
ACEP21: Your Meeting, Your Way
Pick your way to experience your meeting, knowing ACEP is committed to ensuring everyone has access to the education and connections they want and need.
In-Person
Meet face-to-face responsibly with appropriate safety measures, including mandatory proof of vaccinations.
No one understands better than your peers what this year has been like for you. Many of our members have expressed a real need to be together for support, encouragement, and rejuvenation.
If that is you, please join us in Boston!
At-Home
Watch many of the live-streamed educational courses online from home for 30 days and participate in interactive online social activities.
Many live in communities, and even families, that have been hit hard, have travel restrictions or simply feel like a virtual option is the better choice for them.
If that is you, please join us using the at-home version of ACEP21!
Programme Will Be Available Online here
Registration Available Online here
More events