8th Annual Neuro and Intensive Care: Review, Workshops and Controversies 2022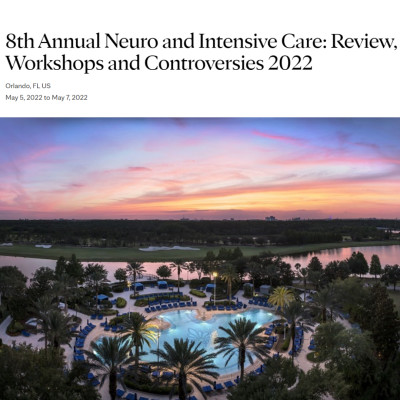 Exhibit
Symposia
Workshops
Organiser
Sponsor
Course Directors: W. David Freeman, M.D., Alejandro A. Rabinstein, M.D., and Eelco F. Wijdicks, M.D., Ph.D.
Course Co-Directors: Suzanne M. Brown, B.S.N., C.N.R.N., S.C.R.N., Sarah L. Clark, Pharm.D., BCPS, R.Ph., Daniel A. Jackson, Pharm.D., BCPS, R.Ph., Lesia H. Mooney, M.S.N., R.N., A.C.N.S.-B.C., C.N.R.N., S.C.R.N., Christina C. Collins, A.R.N.P., Sukhwinder (Johnny) S. Sandhu, M.D. and Marion (Toni) T. Turnbull, Ph.D.
May 5 - 7, 2022 - Ritz Carlton - Orlando, Florida
Mayo Clinic's 8th Annual Neuro and Intensive Care: Review, Workshops and Controversies 2022 is a CME course designed for medical providers who care for patients with neurological/neurosurgical emergencies, acute stroke and brain hemorrhage, acute brain injury, coma and disorders that require hospital, emergency department, and intensive care unit evaluation and management. The course provides a mixture of didactic, case-based and evidence-based guideline review and workshops. Pharmacotherapy and ICU EEG workshops utilize audience participation in on-screen quizzes and share protocols regarding osmotherapy for raised intracranial pressure and antiepileptic drug therapy.
More events