68th Repetitorium Anaesthesiologicum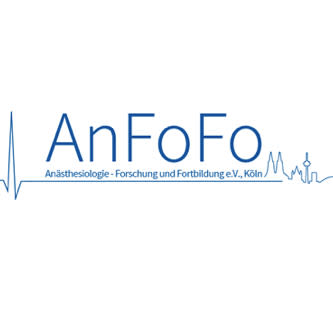 Exhibit
Symposia
Workshops
Organiser
Sponsor
Because of the great interest in the previous revision courses, AnFoFo, in cooperation with the German Academy for Anesthesiological Training (DAAF), offers from 29.5. until June 5th, 2021 to offer another course to prepare for the specialist examination and the exams for the European diploma. There are only about 120 places available. Examination candidates, members of the DGAI, the BDA or comparable national associations as well as applicants who have already received a rejection for a previous Anesthesiologicum revision course will be given preference if possible. Specialists are referred to the revision courses for specialists or the revision course for intensive care medicine (September 18-25, 2021).
If you cannot be considered due to your current registration, your wishes will still be saved in the repetition database and will give you a certain priority in subsequent courses; If requested, the 69th revision course for the period from 25.9. planned until October 2nd, 2021.
It is to be expected that the 68th revision course will again be recognized by the Academy for Medical Training in Rhineland-Palatinate as a CME event (approx. 66 CME points).
Intended choice of material and lecturers
Pharmacology
inhalation anesthetics; iv anesthetics, hypnotics; Sedatives, tranquilizers, neuroleptics; Analgesics; Relaxants; Local anesthetics; cardiovascular drugs
Anatomy, Physiology and Pathophysiology of the
Nervous System; Respiratory system; Ventilation; Cardiovascular system; Coagulation; Blood gas analysis
General anesthesia
preoperative diagnosis, preparation, premedication; legal aspects, clarification; Securing the airways; Blood transfusion; perioperative infusion therapy; foreign blood-saving measures; apparatus monitoring; Recovery room, outpatient anesthesia; post-operative pain therapy; central and peripheral blockages, iv local anesthesia, ultrasound
Special anesthesia,
head and jaw surgery, ophthalmology and ENT medicine; Visceral surgery; morbid obesity; Gynecology, obstetrics; Neurosurgery; Thoracic surgery (lung interventions); Cardiovascular surgery; cardiovascular risk patients; respiratory risk patients; pediatric anesthesia; Anesthesia in the elderly; endocrinological, liver and kidney diseases; neurological and muscular diseases; Traumatic brain injury; Multiple trauma, clinical first aid
Complications
incidents of anesthesia; Malignant hyperthermia; cardiopulmonary resuscitation
Seminars and practical exercises
such as blood gas analysis, fiberoptic intubation, lung function, ultrasound, case presentations, interactive computer teaching programs, training videos, discussion and examination groups
Programme Available Online here
Registration Will Be Available Online here
More events