4th EuroAsia Conference Taipei 2020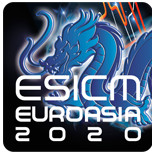 Exhibit
Symposia
Workshops
Organiser
Sponsor
This inter-continental gathering has very quickly become a major event on the intensivist's calender, attracting delegates from all over Asia and Europe. Our decision to rotate the locations of our EuroAsia events means we are able to reach out to more and more physicians, nurses and allied health practitioners, from Asia and beyond. This year EuroAsia 2020 will be held in the fascinating city of Taipei. In collaboration with our colleagues from the Taiwan Society of Critical Care Medicine (TSCCM), Taiwan Society of Emergency and Critical Care Medicine (TSECCM), and other Asian Societies involved in Intensive Care Medicine, we have put together an innovative and comprehensive programme for professionals who are united in caring for lives.
EuroAsia 2020 will offer you numerous and varied opportunites for learning. Some of the highlights will be:
Real life case studies lead by international expert speakers
Tutorials From Theory to Practice
Invaluable opportunities for networking with speakers and delegates from all over the world
Large number of high quality abstracts and e-posters
At EuroAsia 2020 we will cover the topics that are relevant to practising health professionals, such as ARDS, shock, physiology, data science, organisation, management and quality, to name but a few.
It is this pan-continental exchange of information and ideas, that is the driving-force for improving patient care, education and research in our profession.
We are confident that you will enjoy and benefit from this stimulating programme and are certain that, together, we will make this conference another runaway success.
We will be delighted to see you in Taipei for EuroAsia 2020!
Registration available online here
More events