XXIX Isokinetic Medical Group Conference: THE Ongoing ACL Dilemmas 2021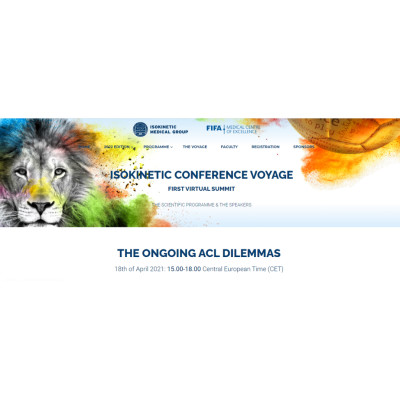 EVENT GOT MOVE TO 2022 NEW DATES FOR THE EVENT ARE 4-5-6 JUNE 2022
Find Football Medicine Strategies On Social Media


Exhibit
Symposia
Workshops
Organiser
Sponsor
The Conference concept:

1. The medical community is used to listening to itself
2. It's time to listen to our player's voices
3. Come together to discuss what's important to all players
FIFA MEDICAL CENTER OF EXCELLENCE
49 clinics across the world are part of the FIFA Medical Centres of Excellence network. FIFA accredits established centres that have demonstrated their leadership in football medicine. In these Centres you can find a team of renowned specialists from different fields, working together to protect health and wellbeing of players and patients.
Programme Available Online here
Registration Available Online here
More events