World Health Summit 2021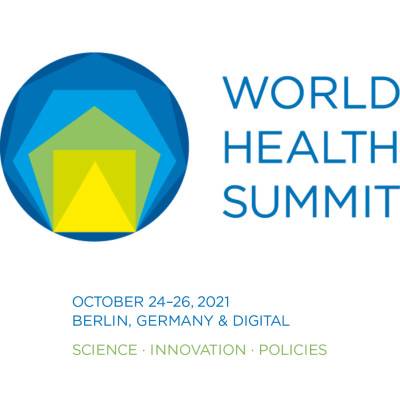 Exhibit
Symposia
Workshops
Organiser
Sponsor
WORLD HEALTH SUMMIT 2021

Participation will be possible in person on-site and remote but active via Internet
In this very special year of the COVID-19 pandemic, the World Health Summit will take place as an on-site conference in Berlin and at the same time as a fully digital, interactive conference with cost-free availability of all sessions of the program. For participation online, a registration is not required.
Due to the pandemic-induced regulations regarding distancing and hygiene, we will host the on-site conference on a smaller scale and by invitation only: no free ticket sale is available this year. Instead, we will distribute the conference tickets through our partner organizations from all sectors. Digital participation will be organized in the usual World Health Summit manner despite the virtual format: With the possibility of taking part in lively, fruitful, and constructive discussions.
On site:
We will comply with all official stipulations established by federal and state governments and implement necessary measures
We will follow all applicable rules regarding hygiene, protective gear, distancing and number of participants etc.
Programme Available Online here
Registration Coming Soon..
More events