Value-Based Health Care (VBHC) 2021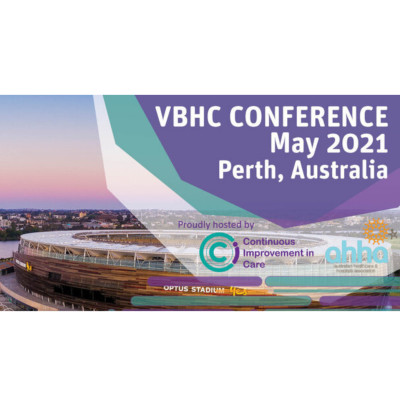 Exhibit
Symposia
Workshops
Organiser
Sponsor
An inaugural conference on Value-Based Health Care will be held in Perth, Western Australia 27 - 28 May 2021. The aim of the conference will be to showcase and celebrate value-based healthcare innovation, initiatives, implementation, research, and training from all areas of the health care system, with discussion on topics as diverse as cancer, stroke, dental health, and more. Focus will be given to practical applications of VBHC, rather than a theoretical approach, with innovative opportunities for involvement and discussions about how to put VBHC into practice.
The conference content will be applicable to clinical health professionals, hospital and health service managers, policymakers, consumers, academics, and health services researchers – locally, nationally, and from across South-East Asia and New Zealand with sessions provided both face to face and virtually.
Opportunities will also be made available to emerging clinicians and policymakers of the future.
Programme Available Online here
Registration available online here
More events