The Nordic Conference on Sustainable Healthcare 2018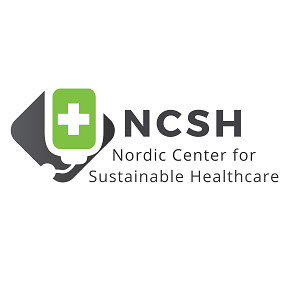 Exhibit
Symposia
Workshops
Organiser
Sponsor
The Nordic Conference on Sustainable Healthcare 2018

– Nordic insights for greener healthcare
Welcome to the Nordic Conference on Sustainable Healthcare, or NCHS 2018 – the annual Nordic meeting place for everyone who wants to make a difference. NCSH 2018 will reunite stakeholders of the healthcare sector for a discussion around challenges that follow the increased requirements to organisations' environmental impacts and sustainability performance – and solutions to these challenges.
NCSH 2018 will look beyond the Nordics. We have invited speakers from the USA, Israel, the UK and other parts of the world. This way our participants will get a unique opportunity to broaden their network, reach new markets and get new insights in what is needed to boost environmental and sustainability efforts in the Nordic healthcare sector.
Tid: kl. 09.10-17.00, därefter mingel till kl.18.00. Registreringen öppnar kl.08.00.
Arrangör: Aktuell Hållbarhet och TEM
Pris:
Early Bird-pris: 3900 kr exkl. moms (t.o.m. 15 januari 2018)
Ordinarie pris: 4900 kr exkl. moms
AGENDA

The conference is in English, and there are seminars in Swedish among the parallel sessions.




08.00

Registration, exhibition and breakfast

Registration and opening of the exhibition. Tea/coffee and sandwiches are served.

08.15-09.00

Visit the exhibition or participate in a themed breakfast





OPENING




09.10-09.20

Aktuell Hållbarhet and the Nordic Center for Sustainable Healthcare open the conference




KEYNOTE




09.20 – 09.45

Value creation and sustainability at one of the US largest care institutions

09.45-10.00

Suppliers' views of sustainability work at hospitals


10.00-10.30

New thoughts on interplay between the private and public sectors

10.30 – 11.00

Break

Coffee/tea, networking and chance to visit the exhibition







IN DEPTH – TOOLS FOR CHANGE




11.00-12.00

Choose one of three parallel sessions:

A.1 Substitute more – the challenge of chemicals


A.2 Sustainable procurement – cornerstone for sustainability work


A.3 Sustainable healthcare – Nordic strength


12.00 – 13.00

Lunch

Networking and chance to visit the exhibition







IN DEPTH




13.00-14.00

Choose one of three parallel sessions:

B.1 The complex life cycle of pharmaceuticals: how can we make it more sustainable?


B.2 A helping hand in sustainability work


B.3 IT-solutions for sustainable healthcare


14.00 – 14.30

Break

Coffee/tea, networking and chance to visit the exhibition







GETTING DEEPER




14.30-15.15

Choose one of three parallel sessions:

C.1 It's in the walls – sustainable ideas from architects, constructors and clients


C.2 Resource management – bloodstream of the sustainable healthcare


C.3 Open session

15.15 – 15.30

Short break before plenary session







GLOBAL INSIGHT




15.30-16.15

International knowledge on sustainable health and care







AWARDS






16.15 – 16.30

Nordic Conference on Sustainable Healthcare awards





CHALLENGES FOR THE FUTURE




16.30-16.55

Antibiotic resistance – a critical sustainability question





CONCLUSION




16.55 – 17.00

The moderator summaries the conference

17.00 – 18.00

Meet-and-greet with refreshments
Speakers



Joe Bialowitz

National Environmental Program Leader, Kaiser Permanente







Daniel Eriksson

founder, the Nordic Center for Sustainable Healthcare




associate professor in toxicology, Karolinska Institute




Anders Bolmstedt


chemist specializing in health and environment, National Substitution Group for chemical products




Tore Havellen


adviser, Oslo University Hospital, Oslo




Charlotta Brask


environmental manager, Stockholm Country Council







Anna Lövsén

business area director water and sewage, Tekniska Verken, Lidköping




Anna Rogmark


sustainability manager, Apoteket




Sue Clark


LEED-director, Sweden Green Building Council




Eleftherios Zacharakis


Sustainability Consultant, WELL AP, LEED AP, WSP Sweden




Tina Lindh


Project Manager, Castellum




Irina Lindquist


Healthcare segment manager, Schneider Electric




Gustav Stenbeck





Sofie Svensson


Marketing Manager, Visiba Care




Daniel J. Vukelich


President Association of Medical Device Reprocessors, USA







Jodi Sherman


MD, Professor of Anesthesiology, Environmental Compliance Officer, Yale School of Medicine, USA




Avi Blau


Head of Afeka Institute of Circular Engineering & Economy, Israel




Rachel Stancliffe


CEO, Centre for sustainable healtcare, Oxford, UK




Joakim Lrsson

Professor of environmental pharmacology at the University of Gothenburg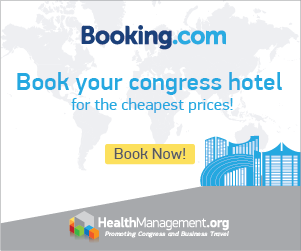 More events