The IX Conference On Childhood Studies, Childhood And Time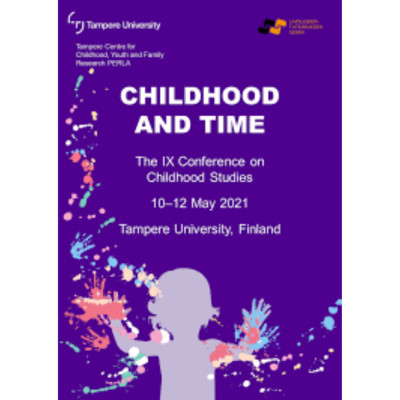 Exhibit
Symposia
Workshops
Organiser
Sponsor
The theme of the 2021 conference, Childhood and Time, is deliberately broad and designed to invite scholars to discuss timely perspectives on childhood across a broad spectrum. We hope to inspire lively debates from different disciplinary and interdisciplinary perspectives about many aspects of how childhood and time interweave.
The conference is organised by Tampere University, the Tampere Centre for Childhood, Youth and Family Research PERLA, and the Finnish Society for Childhood Studies.
The Conference on Childhood Studies is a well-established biennial multidisciplinary forum held since 2008.

Programme Available Onlinehere
Registration Available Online here
More events