National Healthcare CXO Summit 2022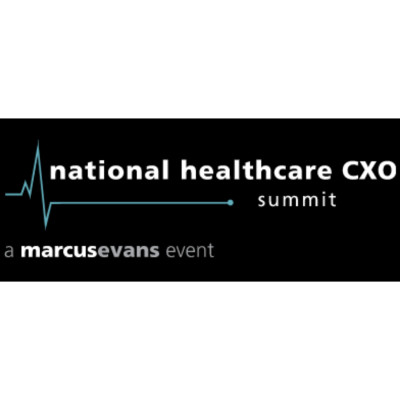 Exhibit
Symposia
Workshops
Organiser
Sponsor
HALLMARK CONTENT

essential intelligence | diverse perspectives
The National Healthcare CXO Summit is an invitation-only, premium Summit bringing leading senior level healthcare executives and innovative suppliers and solution providers together. The Summit's content is aligned with key clinical trial challenges and interests, relevant market developments, and practical and progressive ideas and strategies adopted by successful pioneers.

NATIONAL HEALTHCARE CXO SUMMIT PARTNERS
strategic connections | powerful alliances
The National Healthcare CXO Summit provides a platform that helps America's senior level healthcare executives evaluate and partner with relevant suppliers and solution providers, while we connect innovative healthcare facilities with these senior healthcare strategists.

For Registration Info
KEY TOPICS FOR 2022
MANAGING THE AFTERMATH OF COVID-19
Taking a look back at the past year, lessons learnt and navigating current financial and resource pressures
DIGITAL TRANSFORMATION
Prioritizing Investments in Virtual Healthcare, Telemedicine and Artificial Intelligence
TACKLING MENTAL HEALTH
Discussing the increase of mental health during the pandemic, patient's needs, challenges, implementation and results
MOVING TOWARDS VALUE-BASED CARE
Tackling challenges related to the shift from fee-for-service to value-based care including care coordination, quality metrics, payment models and physician buy-in

ON THE ROAD TO FINANCIAL RECOVERY
Reviving Revenue Streams in a Post-Pandemic World
LEADERSHIP AND CULTURE
Effecting change, managing change and improving corporate culture
More events