ISODP 2023 Organ Donation Congress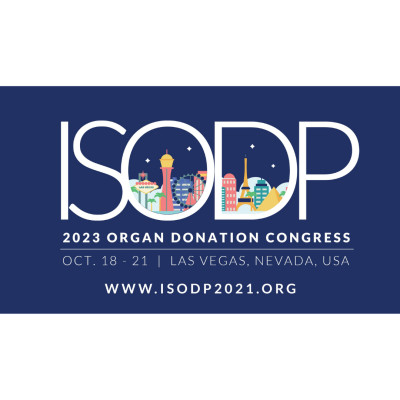 Exhibit
Symposia
Workshops
Organiser
Sponsor
The founding members were interested in issues related to donation, procurement, preservation and transplantation and included Drs. Felix T. Rapaport (USA), Luis Toledo-Pereyra (USA), Raffaello Cortesini (Italy), G. Koostra (Netherlands), Oscar Salvatierra (USA), and Joseph Lloveras (Spain).
The first three conferences held were entitled the International Organ Procurement and Preservation Symposiums and started in 1987. Then a formal organization was created as the Society for Organ Sharing (SOS) in 1990 with the first official meeting in Rome. In 2003, the organization was formally incorporated as the International Society of Organ Donation and Procurement (ISODP) and then became an official section of The Transplantation Society (TTS) in 2004. The Congresses have been held every other year in numerous geographic regions of the world to highlight organ donation and transplantation with intent to share best practices and improve organ donation for that country. The Congress usually attracts approximately 500 to 700 participants.

MISSION
The International Society for Donation and Transplantation is the organization advancing donation through science, developing professionals and inspiring networks supporting organ donation to improve organ transplantation worldwide.
VISION
The practice of legitimate organ donation will continue to advance world wide until transplant waitlists are decreased substantially or eliminated.
Programme Available Online here
Registration coming soon..
More events