ISN-ASPN Meeting 2021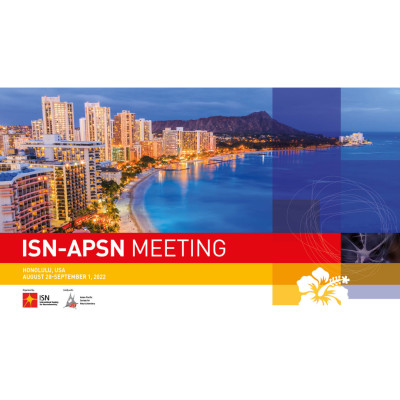 Exhibit
Symposia
Workshops
Organiser
Sponsor
The International Society of Neurochemistry (ISN) and the Asian Pacific Society of Neurochemistry (APSN) are pleased to invite you to ISN-APSN 2021 Meeting on August 15-19, 2021.
Offering a stimulating and engaging experience for both established researchers and our rapidly expanding young academic community, the meeting will encompass the most important and emerging concepts in the field of modern molecular neuroscience. See you in Kyoto!
Registration will be available soon..
Programme will be available soon..
More events