ICTM 2022, International Conference On Traditional Medicine and Ethnomedicine Research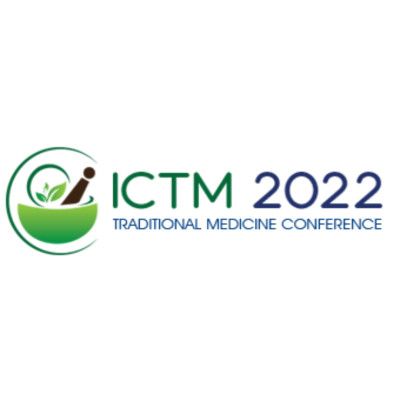 Exhibit
Symposia
Workshops
Organiser
Sponsor
Magnus group heartily welcomes you to the "4th Edition of International Conference on Traditional Medicine, Ethnomedicine and Natural Therapies" (ICTM 2022) which is scheduled to take place during September 01-02, 2022 (Online Event).
The worldwide conference will move forward with its unique theme of "Exploring and Promoting the Healing Power of Nature."
Traditional medicines and natural remedies are quite significant. Traditional Chinese, Korean, Indian medicine, Ayurveda, and Unani have all been practised in different parts of the globe and have evolved into well-organized medical systems. Traditional medicines (TMs) are important because they use natural products. Natural products have a chemical diversity that has evolved over millions of years, resulting in a diversity of biological activities and drug-like qualities. These products have proven a valuable resource for producing new lead compounds and scaffolds. Natural products will continue to be used in order to fulfil the urgent need for effective pharmaceuticals, and they will play a key role in the discovery of drugs to treat human diseases, particularly essential diseases.
The goal of this consortium is to research the interaction between natural and traditional medicines, and modern medicine, as well as to investigate how natural products and traditional medicines might be used to further develop drug discovery. Through strengthening the supporting Medicine Practices investigation stages, the agenda of ICTM 2022 is to solve the problems in creating a more secure, reasonable, and moderate framework for betterment of mankind. Experts from around the world including researchers, Healthcare Experts, natural medicine practitioners, Natural Therapists Ayurveda Specialists, Acupuncturists, and Traditional Medicine Specialists and Practitioners will discuss the most up-to-date research and clinical applications focusing on whole-person, patient-centred care for optimal health and wellbeing. Keynote sessions, Plenary lectures, oral and poster presentations from all corners of the globe with cutting-edge research findings, novel ideas and high-quality scientific content, professional networking opportunities with like-minded people from other sectors, and well-led working groups and panels will be featured at the preeminent congress.
More events