ICMHI 2023 - 7th International Conference on Medical and Health Informatics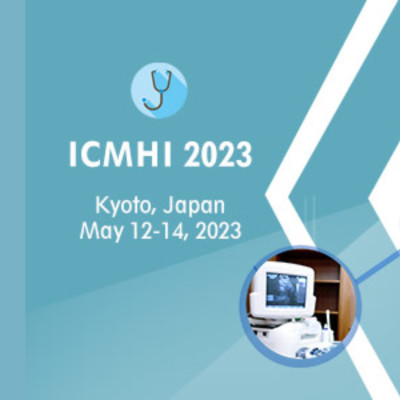 Exhibit
Symposia
Workshops
Organiser
Sponsor
We are pleased to announce that 2023 7th International Conference on Medical and Health Informatics (ICMHI 2023) will be held in Kyoto, Japan during May 12-14, 2023. The ICMHI 2023 aims to bring together outstanding scholars, researchers, and students to exchange and share their experiences and research results about all aspects of Medical and Health Sciences. We also provide the keynote address and several plenary invited speeches for discuss the most recent innovations, trends, and concerns, practical challenges encountered and the various solutions in the fields of medical and health informatics. We cordially welcome all experts of industry, academia and government from all over the world to contribute to and help shape this conference through submissions of their research abstracts, papers and posters. Eventually, the ICMHI 2023 facilitates interdisciplinary collaboration and exchange among technologists internationally.
Note: For those who cannot attend the physical conference due to the pandemic or travel restriction, online registration is acceptable.
* One regular registration can cover a paper within 8 pages, including all figures, tables, and references.
** One regular registration with one or more additional papers has only one proceeding book.
*** For the authors who have difficulties paying US Dollars, such as Iran, please pay Euros.
**** If you would like to register the conference and publish your paper as the reviewer, please send email to [email protected]. (Only Ph.D holder can apply)
***** If you cannot attend the conference to Japan due to COVID-19, we recommend that you can register as online participation (Full paper/abstract/listener). More details please contact [email protected]
Authors Registration includes:

Participation in the Technical Program

Lunch (May 13)

Dinner Banquet (May 13)

Badge

Conference Bag and/or Conference Accessories

Conference Document (Proceedings on Book)

Coffee Breaks (May 13)

Participation Certificate

Listeners Registration Includes:

Participation in the Technical Program

Lunch (May 13)

Dinner Banquet (May 13)

Badge

Conference Bag and/or Conference Accessories

Coffee Breaks (May 13)

Participation Certificate
1. Due to force majeure, the organizer has the right to change the conference time and venue. We will not bear any loss such as airplane ticket, accommodation caused by it.
2. All refund applications need to follow the regulations below.
The detailed program can be available around late April 2023.
May 12, 2023 (Friday)





09:00-12:00
Zoom meeting online test
14:00-18:00
Participants Onsite Registration & Conference Materials Collection





May 13, 2023 (Saturday)





Hybrid Event
09:00-09:10
Opening Remarks
09:10-09:55
Keynote Speech I
09:55-10:40
Keynote Speech II
10:40-11:00
Break Time
11:00-12:30

(in Parallel)

Session 1&Session 2&Session 3
13:30-15:30

(in Parallel)

Session 4&Session 5&Session 6
15:30-15:45
Break Time
15:45-18:00

(in Parallel)

Session 7&Session 8&Session 9
18:00-18:30
Closing Ceremony





May 14, 2023 (Sunday)





09:30-17:00
One Day Tour
Details will be updated online, please pay attention to the website
Attention Notes
For the personal and property safety of the participants, please pay attention to notes below:
1. Please take care of your belongings all the time in case of any loss.
2. Participants are required to wear the conference representative card near the conference venue, please do not lend the representative card to the irrelevant people and not "carry" irrelevant people into the venue.
3. The organizer is not responsible for the loss of participants.
Oral Presentation
Equipment Provided by the Conference Organizer:
1. Laptop Computer (MS Windows Operating System with MS PowerPoint & Adobe Acrobat Reader )
2. Digital Projectors & Screen

Materials Provided by the Presenters:
Power Point or PDF files

Duration of each Presentation (Tentatively):
1. Regular Oral Session: 12-15 Minutes of Presentation including 2 Minutes of Q&A
2. Please check the session schedule on the web to see which day and time you are presenting.
3. Please arrive at the designed room location 10 minutes before the session begins and report to the session chair.
Poster Presentation

Materials Provided by the Conference Organizer:
1.The wall to put the poster.
2. Maximum poster size is A1.
3. Load Capacity: Holds up to 0.5 kg.

Materials Provided by the Presenters:

1. Home-made Posters (size A1)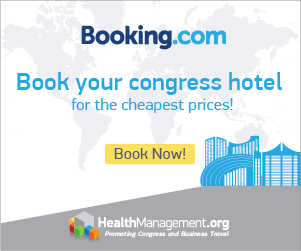 More events