Healthcare Business International 2017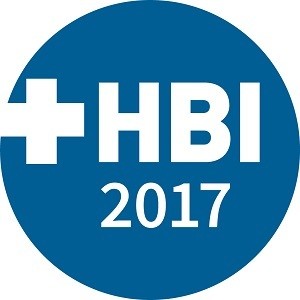 Partners Symposia
Private healthcare services is a fast-growing, international business.
This, the industry's annual CEO-level conference, brings together investors and operators. It provides superb networking, real insights and an unrivalled viewpoint of how the industry landscape is changing across Europe and Emerging Markets.
In 2016 we had over 500 delegates, of whom over half were CEO or equivalent. In 2017 we are moving to the prestigious QEII centre, opposite the UK's Houses of Parliament. The new venue enables us to offer even more relevance. Take a look at the agenda. You'll find CEO workshops, sessions on the investment outlook for the sector in regions from South East Asia to Europe and from MENA to Russia as well as a focus on fast growth sub-sectors.
We retain plenary sessions that bring together everyone to consider over-arching themes - such as ehealth, brand, quality and governmental relations.
| | | | |
| --- | --- | --- | --- |
| TICKET TYPE | PRICE | VAT | TOTAL |
| Single ticket - super early bird | £1,300 | £260 | £1,560 |
| Team of three - super early bird | £1,083 | £216.60 | £1,299.60 |
| Single Ticket | £1,700 | £340 | £2,040 |
| Team of three | £1,416.60 | £283.32 | £1,699.92 |
TUESDAY APR 4




9:00am

The impact of IT on healthcare services

9:00am - 10:00am Apr 4

10:00am

Sector Stream ► Acute

10:00am - 12:30pm Apr 4

Sector Stream ► Elderly Care

10:00am - 12:30pm Apr 4

Sector Stream ► Outpatient care

10:00am - 12:30pm Apr 4

Sector Stream ► Diagnostics

10:00am - 12:30pm Apr 4

12:30pm

Lunch

12:30pm - 2:00pm Apr 4

2:00pm

Investor Country Focus and Landscape ► China

2:00pm - 3:00pm Apr 4

Investor Country Focus and Landscape ► Western Europe: Acute

2:00pm - 3:00pm Apr 4

Investor Country Focus and Landscape ► Latin America

2:00pm - 3:00pm Apr 4

Investor Country Focus and Landscape ► Russia & former CIS

2:00pm - 3:00pm Apr 4

Investor Country Focus and Landscape ► Sub-Saharan Africa

2:00pm - 3:00pm Apr 4

Investor Country Focus and Landscape ► Western Europe: Elderly Care

2:00pm - 3:00pm Apr 4

3:00pm

Roundtables and CEO Workshops ► Roundtable topics

3:00pm - 4:00pm Apr 4

Roundtables and CEO Workshops ► CEO Workshops

3:00pm - 4:00pm Apr 4

4:00pm

Tea break

4:00pm - 4:30pm Apr 4

4:30pm

Burning Issues ► How to diversify

4:30pm - 5:30pm Apr 4

Burning Issues ► E-health

4:30pm - 5:30pm Apr 4

5:30pm

Speed Networking

5:30pm - 6:30pm Apr 4

6:30pm

Networking Drinks followed by Gala dinner and HBI 2017 Business Model Innovation Awards

6:30pm - 10:30pm Apr 4




WEDNESDAY APR 5




9:00am

Investment Plenary

9:00am - 9:30am Apr 5

9:30am

Burning issues ► Building Quality

9:30am - 10:30am Apr 5

Burning issues ► HR and culture

9:30am - 10:30am Apr 5

11:00am

Burning issues ► Winning new patients

11:00am - 12:00pm Apr 5

Burning issues ► Big data

11:00am - 12:00pm Apr 5

12:00pm

Burning issues ► Payor relationships

12:00pm - 1:00pm Apr 5

Burning issues ► Building international businesses

12:00pm - 1:00pm Apr 5

1:00pm

Sponsored Lunch

1:00pm - 2:00pm Apr 5

2:00pm

Roundtables and CEO Workshops ► Roundtable topics

2:00pm - 3:00pm Apr 5

Roundtables and CEO Workshops ► CEO Workshops

2:00pm - 3:00pm Apr 5

3:00pm

Investor focus and landscape ► Central and Eastern Europe

3:00pm - 4:00pm Apr 5

Investor focus and landscape ► Western Europe: Diagnostics

3:00pm - 4:00pm Apr 5

Investor focus and landscape ► South Asia & India

3:00pm - 4:00pm Apr 5

Investor focus and landscape ► MENA

3:00pm - 4:00pm Apr 5

Investor focus and landscape ► South East Asia

3:00pm - 4:00pm Apr 5

4:00pm

Plenary Round up

4:00pm - 4:30pm Apr 5

4:30pm

Conference Ends

4:30pm - 4:35pm Apr 5
More events