Global Congress on Bladder Cancer 2021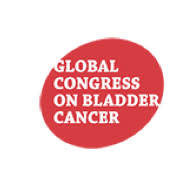 Exhibit
Symposia
Workshops
Organiser
Sponsor
This year, we're seizing the opportunity to bring PROSCA and BLADDR to you.
To make sure that you do not miss out on any important updates in the field, the Global Congresses on Prostate and Bladder Cancer 2021 will be held online.
Tune in from 14 October onwards to experience the scientific programme conveniently from your home office, brought to you in a new and innovative, virtual format. The online event will include all the planned congress content as you know it:
For 2021, our focus remains: turning new data into your daily practice. The programme will consist of state-of-the-art lectures, case discussions and panel debates. Our faculty is a group of international & multidisciplinary experts.
We will take you on our journey to Ghent and beyond. Prior the congress, we send out case challenges, where you can compare your opinion with peers & experts. These cases will be part of the Global Congresses on Prostate & Bladder Cancer programme during the congress days (12 & 13 October for PROSCA and 14 & 15 October for BLADDR). After these days, you will be updated on prostate & bladder cancer management.
Programme Available Online here
Registration Available Online here
More events