Global Congress on Bladder Cancer 2018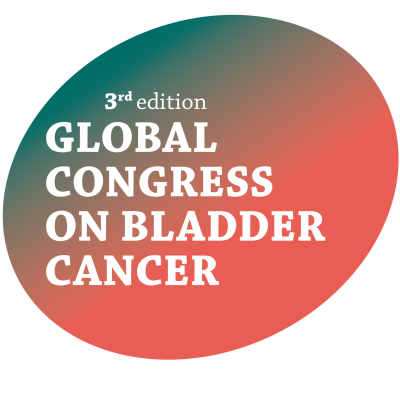 Exhibit
Symposia
Workshops
Organiser
Sponsor
The field of bladder cancer is changing rapidly. New diagnostic options and new therapeutic agents are entering the field and it's hard to keep updated with the latest evidence and guideline recommendations.
Imagine what it would mean to you to have a complete update on bladder cancer in just two days; to be able to discuss all your questions with a multidisciplinary faculty and to meet colleagues from around the world; to have an updated, participatory, umbrella congress where you can meet people in real life and talk to the major voices in bladder cancer in a relaxed atmosphere.
Well, that's what you get at the Global Congress on Bladder Cancer, also known as BLADDR.
The first two editions of BLADDR exceeded expectations and there was great enthusiasm to continue this educational concept. Therefore, we are very happy to invite you to the beautiful city of Madrid (ES) for the third edition, where once again we aim to bring together key opinion leaders from all disciplines who'll update you on all novelties in bladder cancer management.
During two days the congress will focus on topics that have an impact on day-to-day clinical practice. This will be of interest to all specialities dealing with bladder cancer.
We will go in-depth and beyond geographical and disciplinary boundaries, offering an exciting and fully up-to-date programme.
You will get the opportunity to:
join discussions,
participate in lively debates, and
meet like-minded colleagues.
The multidisciplinary and internationally influential faculty will bring you interactive case discussions and state-of-the-art presentations on diagnosis and treatment of patients with various stages of bladder cancer.
So let us meet in Madrid, in the exceptional setting of the Royal Tapestry Factory and its beautiful garden.
We look forward to sharing some exciting and fascinating days with you.
Register for this event here!
More events