FT Weekend Digital Festival – Spring edition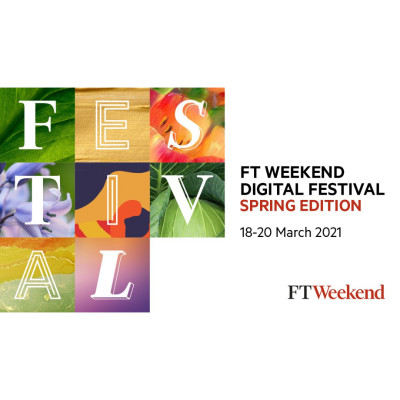 Exhibit
Symposia
Workshops
Organiser
Sponsor
FTWeekend digital festival returns in March for a Spring edition. This time we have a theme: renewal.
The festival will take on the big ideas and themes of 2021 from the agenda of the new US administration to life after Covid, from the impassioned debate over "cancel culture" to the countdown to the autumn's critical climate change summit.
Suffusing the three days will be a post-Trumpian and hopefully post-Covid spirit of renewal in the worlds of arts and literature as well as politics and economics. And adding fizz to the programme - we will have interactive wine and cocktail tastings to be enjoyed from the comfort of your home.
As one reader put it, it's 'enjoyable, interactive and mind-broadening stuff'.
We look forward to welcoming you. Be sure to book your early bird passes now!
Registration available online here
More events