FT Future of Health Coverage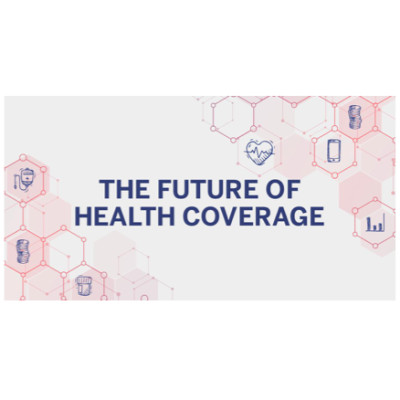 Exhibit
Symposia
Workshops
Organiser
Sponsor
FT Future of Health Coverage will stimulate transformative, cutting edge thinking on how best to adopt mobile technology for the delivery of health systems that benefit millions of people lacking access to health. Join us in Amsterdam on May 9, 2019 to engage with a full spectrum of experts and changemakers including company CEOs, government ministers, health insurers and providers, fintech startups, financing experts, international donors and NGOs to discuss the role of mobile in the road to UHC.
Mobile technology is changing the world with unprecedented pace, impact and reach. Today, with as little as a sim card, individuals can be included with marginal additional costs. This creates opportunities to connect millions of people to better healthcare. We can build a mobile infrastructure that empowers individuals to access and pay for (health) services and goods that were previously out of reach.
The impact of mobile technology goes way beyond m-health. It opens new doors to fair redistribution of funds. It can put an end to inefficiencies and leakage. Data sharing presents an opportunity to reduce costs and improve quality of cure, care and prevention—if the technology is applied to its full potential in the interest of societies and its individual members.
Joep Lange Institute, PharmAccess and the Netherlands Ministry of Foreign Affairs were among the first to recognise the importance of financial innovation and the role of mobile technology in improving health systems in developing countries. Some of these initiatives have been taken to scale by governments and private sector in Nigeria, Tanzania, Kenya and Ghana.
How can we allow those in need to 'pay' with their data? How can we find a balance between privacy first, in the interest of the individual, and mandatory sharing of (health) data, in the interest of society? During the FT Future of Health Coverage conference, we will talk about opportunities and potential pitfalls of the mobile health transformation. We will look at innovative financing models that pool resources and increase transparency within the system. We will hear from experts about the infrastructure required so that the money and insights from personal data can flow back to society, including those in need.
Agenda - 9th May
8:00am 
Registration and networking 




9:00am 
Chair's opening remarks 
Andrew Jack, Global Education Editor, Financial Times



9:05am 
Opening speech by guest of honour 




9:20am 
Keynote address: Developing Future-Forward Health for All 
Keynote speaker will speak on the steps that are currently being taken to accelerate progress towards Universal Health Coverage (UHC), and on how digital and mobile technology can play a fundamental role in achieving long-term UHC.



9:30am 
Opening speeches followed by dual interview: Keynote Dialogues 
Senior government officials from developing and donor countries take the stage to share their perspectives on the current state of global healthcare, the growing digital space and how bilateral relationships can enhance engagement and solidarity for UHC.



10:00am 
Keynote followed by interview: The Future of Healthcare is Mobile 
Mobile phones allow inclusion of those who used to be excluded. Mobile payments are emerging as a promising candidate to help reverse trends and offer solutions for low-income consumers. How is the mobile phone making a tangible difference to the way healthcare is financed and delivered? How can patients, providers and payers use digital and mobile technology to develop sustainable health systems for UHC?



10:30am 
Morning Refreshments 




11:00am 
The Value of Data for Health 
Big Data has changed the way we manage, analyse and leverage data in any industry. For the first time in history, we have the opportunity in developing countries - due to digital technology - to collect and analyse large amounts of health data. How can we assure the value created with health data flows back to society, to strengthen the health system for the good of all? 



11:45am 
Fireside chat: Risk Pools as the Fundament of Sustainable Systems – Opportunities, Challenges and Insights from Behavioural Economics 
Achieving sustainable UHC is a matter of political commitment to prioritise health and to develop inclusive and sustainable health financing systems catalysed by the opportunities of mobile technology and innovations. Many embrace some form of health insurance to achieve sustainable UHC, to pool risks, foster prepayment, stimulate investments and improve quality. This session will discuss different approaches to and challenges of risk pooling, prepayment, co-payment and redistribution, and assess their feasibility for low- and middle-income countries. Special attention will also be paid to insights from Behavioural Economics.



12:30pm 
Lunch 




1:45pm 
Panel: The Role of the Private Sector in Health 
Committed industry leaders discuss the private sector's role in Africa's healthcare development and how best to work with public sectors and donors.



2:15pm 
Panel: The Future Role of Development Aid for Health 
Investing in health is an opportunity to accelerate economic growth and development, save millions of lives and bring more countries closer to achieving objectives of UHC. The economic and technological advancements available today provide us with the opportunity to develop sustainable mobile health solutions. This will require an integrated approach, strategic partnerships and new business models. 



3:00pm 
Afternoon Refreshments 




3:30pm 
Lightning talks: Spotlight on Innovation 
The home-grown pioneers of Africa's digital transformation are driving change. As Africa shifts away from a resource-based towards an entrepreneurial and knowledge-based economy, there are high hopes for its tech industry. This session will shine light on how the region can boost healthcare through innovative and adaptive solutions with the potential to disrupt Africa's health sector. 



4:15pm 
Closing keynote discussion: Linking Commitment to Action 
Achieving sustainable UHC will involve commitment from both the public and private sector. Governments worldwide will need to prioritize developing inclusive and sustainable health finance policies that can be implemented worldwide. Keynote speakers across public and private sectors will summarise the day focusing on their individual and joint responsibilities in supporting the development of UHC, using the unique opportunities digital and mobile technology offers.



5:00pm 
Chair's closing remarks 
Andrew Jack, Global Education Editor, Financial Times



5:10pm 
Networking drinks reception
Registration available online here
More events