From data to action: How to reduce food waste in European healthcare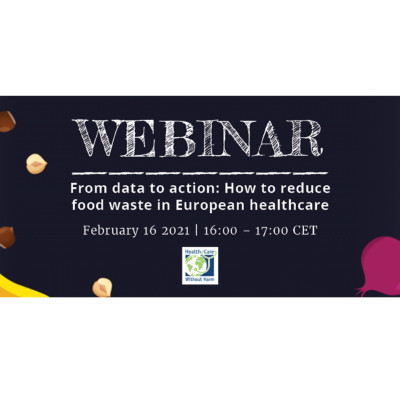 Exhibit
Symposia
Workshops
Organiser
Sponsor
Over the past three years, HCWH Europe and the Hospital of Niort have run the MECAHF project, a pilot project to measure and reduce food waste. Reducing food waste not only helps to reduce the negative environmental impacts of the healthcare sector, but can also benefit patients' health and help reduce costs, allowing for further investment in healthy and sustainable food as part of the overall procurement process.

In this webinar we will:
• Present key outcomes from the MECAHF project.
• Share tools to measure food waste and the carbon impact of food purchases.
• Highlight challenges and opportunities to prevent food waste in healthcare settings.
• Discuss and identify further room for action to support the communication and dissemination of the project results, and inspire other hospitals and healthcare providers to start tackling food waste.
Registration available online here
More events