EuroMedLab 2019: 23rd IFCC-EFLM European Congress of Clinical Chemistry and Laboratory Medicine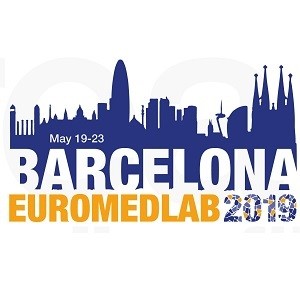 Exhibit
Symposia
Workshops
Organiser
Sponsor
Date to Focus on
January 15th,2019
Deadline for poster abtract submission
March 31st, 2019
Deadline for reduced registration fees
The IFCC-EFLM European Congress of Clinical Chemistry and Laboratory Medicine will be held i Barcelona, Spain May 19th- May 23rd 2019.
EUROMEDLAB 2019 will cover all the scientific and technological aspects of Laboratory Medicine. Thousands of participants are expected from all over the world and a great contribution from exhibitors. A well balanced programme of oral and poster presentations, and dedicated workshops, will guarantee an efficient exchange of ideas and allow productive discussions.
Poster Sessions
Abstract of scientific contributions, covering the field of Clinical Chemistry, Clinical Molecular Biology and Laboratory Medicine in broader sense are welcome. These will be selected for Oral Presentation or Poster for display.
Educational Workshops (EduWs)
The Congress has planned a number of Educational Workshops that will be organised together with industrial partners
Satellite Meetings
Satellite meetings will be organised as pre-congress( 18 May 2019), or post-congress (24 may 2019) events
Certificate of Attendance
A certificate of attendance will be issued to properly registered attendees, for the days(s) they actually take part in the congress.
Exhibition
A large exhibition of the latest technical equipment for Laboratory Medicine will be arranged during the Congress (Monday to Wednesday)
Programme is available here!
Registration is available here!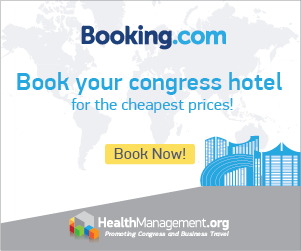 More events