EMUC21 - 13th European Multidisciplinary Congress on Urological Cancers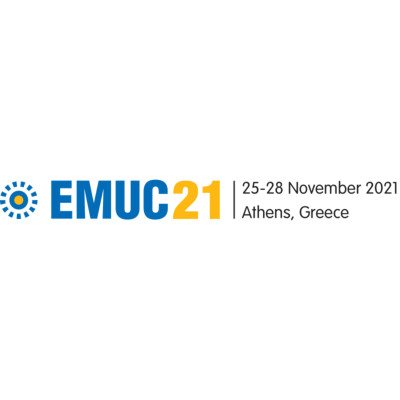 Exhibit
Symposia
Workshops
Organiser
Sponsor
Dear friends and colleagues,
Working together to improve patient care is our credo. This year at the 13th European Multidisciplinary Congress on Urological Cancers (EMUC21), we will place more emphasis on the importance of multi-sectoral approach when offering the best care to patients.
The EMUC21 scientific programme will comprise of contemporary relevant developments in the prevention, diagnosis and management of genito-urinary (GU) cancers. Its scope will include the new WHO classification of GU cancers, modern imaging in prostate cancer, integrating systemic therapy in non-muscle-invasive bladder cancer, updates on major trials, recent molecular developments in the field, and more.
We have entered a new era wherein metastatic GU cancers can be associated with long-term survival without disease progression, and achievable cure. This is thanks to the close collaboration and involvement of diverse disciplines which are represented in EMUC congresses.
At EMUC21, we will also address current controversies and challenges such as the optimal utilization of diagnostic tools (including molecular markers) to personalise treatment approach and achieve maximum benefit for patients.
Expect lively and insightful deliberations during the sessions. We look forward to your participation during the discussions. In fact, we highly encourage it.
The congress will take place in conjunction with the 9th Meeting on the EAU Section on Urological Imaging (ESUI), European School of Urology (ESU) courses, EMUC Symposium on Genitourinary Pathology and Molecular Diagnostics (ESUP) and the Young Academic Urologists Meeting (YAU).
We shall see you in Athens!
Programme Available Online here
Registration Available Online here
More events