Digital Pathology & AI Congress 2019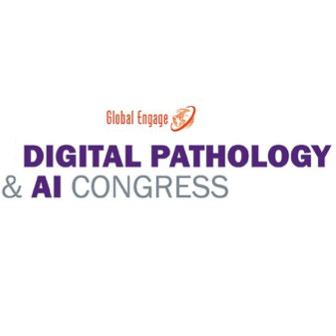 Exhibit
Symposia
Workshops
Organiser
Sponsor
UTILIZING AI & DIGITAL PATHOLOGY TO ADVANCE PATHOLOGY PRACTICE & ENABLE ENHANCED PATIENT CARE
Global Engage is pleased to announce its digital pathology congress will return to London for its 6th year on 5-6 December 2019. As the leading conference in our digital pathology series, which will include meetings in Tokyo and New York in 2019, last year's sold out meeting attracted over 420 attendees and 35 exhibitors.
Once again the Congress will provide you with a unique opportunity to take home cutting-edge strategies, analysis techniques, case study examples and methods to allow you to fully understand both the technology and accompanying informatics and image analysis tools and utilize digital pathology to its greatest potential.
The 2018 meeting has expanded coverage of new areas such as AI and computational pathology alongside the latest case studies and applications. To complement the latest scientific presentations, the conference will comprise of a vibrant exhibition room full of technology providers showcasing their technologies and other solutions; networking breaks allowing interaction with your peers; poster presentation sessions; and incisive Q&A panel discussions. Whether looking to hear more about the adoption and integration of digital pathology; seeking collaborations and tools to increase workflow; or uncover the latest developments in automated image analysis; the Congress is one not to be missed!
If you are interested in the other meetings in our digital pathology series in 2019, our Asia conference will be held in Tokyo on 2-3 April and our USA conference will be in New York on 13-14 June. Please visit their websites for more information.
Programme available online here
Registration available online here


Industry Fee
£899.00
Academics/NFP/Hospital Pathologists
£499.00
Solution Provider Fee
£1,499.00
More events