Cleanroom Management Summit 2018
Exhibit
Symposia
Workshops
Organiser
ACI is delighted to announce that the second edition of the Cleanroom Management Summit will return to London on the 5th—6th of September 2018. The two day event will bring together key industry personnel from the cleanroom, pharma and microbiology industry. The event will discuss all aspects of cleanroom management. Topics will cover effective management of cleanrooms, including detailed information on techniques to help improve your energy bill for your cleanroom or environmental control facility and guidelines on how to best prepare for a regulatory audit. The agenda will also shed light on industry standard and regulation updates considering the impact of the New Annex 1, highlighting ways to prepare and equip your facility for sterile manufacturing and focusing on what is required to successfully manufacture sterile products. How to minimise infection and contamination and maximise efficiency. Information on gowning and correct cleanroom attire and relevant system management techniques.
Who will Attend?
Cleanroom Owners and End Users,
Cleanroom technicians and Engineers,
GMP Validators,
Maintenance Engineers and Suppliers,
Aseptic manufacturers,
Microbiologists,
Suppliers and designers,
Regulatory experts,
Quality and Assurance professionals,
Developers and innovators in cleanroom technology
Why Must Attend?
Highlights relevant information on regulation and standards
Reviews of latest updates to standards and requirements for a better understanding
Gives an insight into effective cleanroom's management and what is required for good practise
Focuses on cleanroom energy consumption and how to minimise usage and maximise performance
Overviews contamination control and how to effectively control your cleanrooms to industry standards
Investigates sterile manufacturing and the processes used to successfully manufacture products and to maintain the cleanrooms for sterile manufacturing

Tickets
Cleanroom Management Summit 2018 - Conference Pass (inc. documentation package)


£1,275.00
20% Early Bird Discount avalible only until the 31st of May
Cleanroom Management Summit 2018 - Documentation Package Only

£

470.00
Key Topics
Guidelines on Effective Preparation for a Regulatory Audit
Procedures to set the Most Appropriate Cleanrooms Environment
Impact of the New Annex 1 on Clean Room
Management
Cleanroom Design: Life Cycle, Energy Use Efficiency and Sustainability
Clean Water for Cleanrooms
Automation and Robotics in Cleanrooms Biocidal product regulation updates
Measurement Methods for Verification and Monitoring
Sterilization Products and Disinfectants Validation
Microbial control in aseptic processing
Latest cleanroom technologies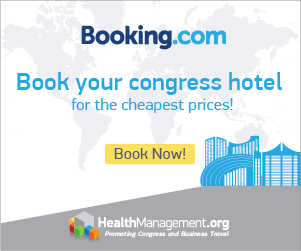 More events