Anchor Institutions: Using Resources & Influence To Reduce Health Inequalities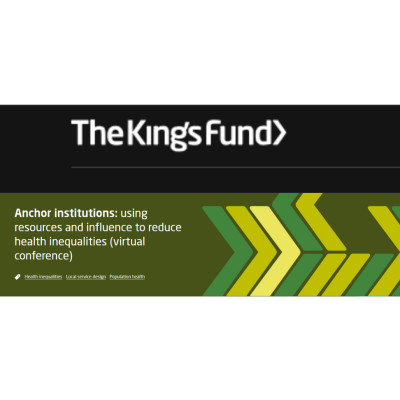 Exhibit
Symposia
Workshops
Organiser
Sponsor
Anchor institutions are large public sector organisations, connected to their local area, that can use their assets and resources to benefit the communities around them. Health and care organisations, as well as providing health care services, are well-placed to use their influence and resources to improve the social determinants of health, health outcomes and reduce health inequalities.
This event will explore what anchor institutions are, what they look like in practice and how we can embed some of those ways of working within health and care. We will look at how health and care organisations, working in partnership with other local anchor institutions, are leveraging their role as large employers and purchasers of goods and services and playing an active role in protecting the health, wellbeing and economic resilience of their local communities.
Programme Coming Soon..
Registration Available Online here
More events