AIIC 2021 - National Congress of the Assoziazione Italiana Ingegneri Clinici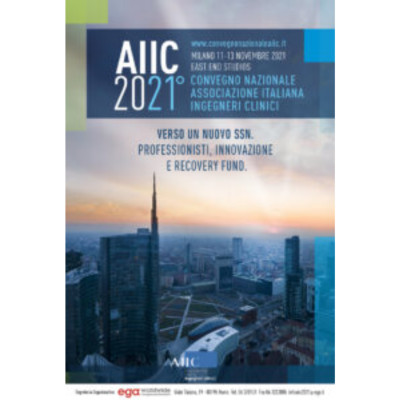 Exhibit
Symposia
Workshops
Organiser
Sponsor
The first post-COVID-19 goal for our country's health is to re-establish the National Health Service. Only in this way will we be able to guarantee services, quality, system dynamism, real innovation and the ability to adapt to needs. All this will be possible thanks to guaranteed economic resources in the PNRR and the availability of all institutional, clinical, organizational and productive subjects. In practice, we will have the perfect opportunity to move towards a new SSN: we cannot waste it.
And so AIIC for its National Conference wants to involve all the stakeholders of Italian Health - the world of politics, health institutions, representatives of the regions, citizens and patient associations, scientific societies, academia and research - in a timely analysis of the current SSN and how it is possible to "lead" it towards a real quality and technological innovation system. Always with health needs and real professionalism at the center.
AIIC 2021: an event to restart the NHS.
Programme Coming Soon..
Registration Coming Soon..
More events