AHBS III - Africa Health Business Symposium 2018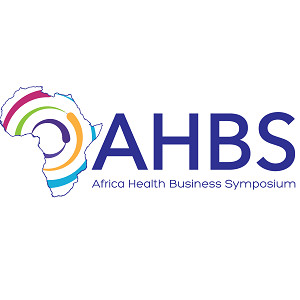 Exhibit
Symposia
Workshops
Organiser
Sponsor
AHBS III – Achieving UHC for Africa: Stronger Together

The world has agreed that health coverage should be universal.
SDG Goal 3.8 sets the following targets for 2030:
Achieving universal health coverage, including financial risk protection
Access to quality essential health care services
Access to safe, effective, quality, and affordable essential medicines and vaccines for all
Africa has witnessed a rapid increase in expenditure over the last two decades with increasing out-of-pocket expenditure for primary healthcare services. Access to health plays a central role in enabling sustainable development, economic growth and prosperity. Integration of UHC as a goal in the national health strategies of African countries in becoming increasingly critical and important as the continent continues to bear the highest disease burden, an increasing population and the lack of a health workforce to meet healthcare demands. Yet, achieving UHC no longer seems distant.

Dr Tedros Adhanom Ghebreyesus, WHO Director-General, recently pointed out, "UHC is more a political than an economic challenge", highlighting the need for further commitment from national governments to increase their spending, with an emphasis on national governments to increase healthcare budgets allowing for access to primary healthcare.

A structured, collaborative action on universal health coverage is imperative to meet the shared goals of expanding patient access to healthcare through innovative solutions, and achieving long-term sustainability of the health sector will require higher involvement from the private health sector and development partners to support the public sector in achieving this goal at national, regional and continental levels.

Given the complexities associated with UHC, governments should explore working through public-private partnerships focused on a wide range of areas, from health literacy and health system strengthening to access to quality service and financial protection schemes. UHC will only be achieved after a process of learning from experiences and evolving innovation; such processes will produce the best healthcare models, tailored to the needs of each country, instead of "one-size-fits-all" solutions that potentially limit growth. Diversified approaches will create the road map to significantly expand the number of people covered by risk pooling arrangements, with substantial benefits to health care, optimizing resource use and maximizing results and "leaving no one behind."
With this backdrop, the 3rd edition of the Africa Health Business Symposium (AHBS) will be a key platform to discuss "Achieving UHC in Africa: Stronger Together".

07 Oct 2018
17:00 - 19:00 Welcome Cocktail
08 Oct 2018
8:30 - 9:00 Opening Ceremony
09:00 - 10:30 Health Ministers Panel: Social Health Protection: A call to action to reframe priorities for UHC
11:00 - 13:00 Session 1: Achieving SDG3: Optimizing the role of private sector to achieve UHC
14:30 - 16:00 Session 2A: Partnering for UHC: A bold move through PPPs
14:30 - 16:00 Session 2B: Fit for purpose: Health Workforce for Africa
16:30 - 17:30 Session 3A: Health Financing Options for Primary Healthcare
16:30 - 17:30 Session 3B: TBD
09 Oct 2018
9:00 - 10:00 Keynote Address
10:00 - 11:00 African Ministries of Health: Addressing the public-sector challenges in achieving UHC
11:30 - 13:00 Session 4A: Supply chain: Balancing the price, quality equation
11:30 - 13:00 Session 4B: Future Health: Role of health technologies in achieving UHC
14:30 - 16:30 Session 5A: Leaving no one Behind – Creating an enabling environment for UHC
14:30 - 16:30 Session 5B: The Future of Healthcare: Is Africa rising?
16:30 - 17:00 Closing Ceremony
More events