Africa Health Business Symposium (AHBS) V 2020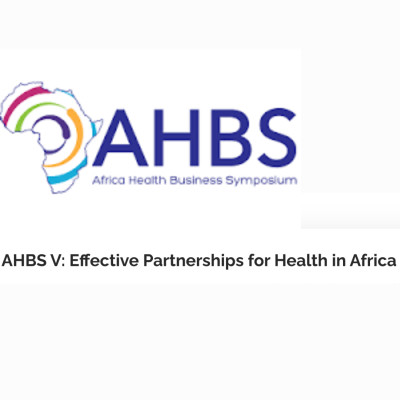 Exhibit
Symposia
Workshops
Organiser
Sponsor
There is growing awareness that restraining the increase in health costs and improving the health outcomes will require approaches that address the full array of factors that affect health. Greater attention and resources must be devoted to promoting a safer environment, healthy lifestyles, prevention of illnesses and injuries, and early detection and treatment of health problems, as well as dealing with the underlying determinants of health. Improving access to primary care and the quality of those services, while vitally important, are not enough.
To effectively design, implement, and sustain a comprehensive approach to promoting the overall health, we need meaningful collaboration amongst partners in the healthcare ecosystem. Unfortunately, while there is evidence of some increase in recent years, decades of limited communications, lack of mutual understanding, and incongruent goals have inhibited collaboration among these groups.
Formal partnerships within health systems serve an important social role. These partnerships can serve as effective vehicles for collective action, but this is difficult work with substantial challenges and requires a significant mindset change. However, in Africa partnerships have been at the fulcrum of change. As the continent continues to develop these partnerships, their effectiveness is key to achieving real change.
Under the banner "Effective Partnerships for Health in Africa" AHBS V will focus on:
Building on a foundation of pre-existing, trust-based relationships among some, if not all, of the principal founding partners.
For long-term success, identifying effective partnerships need to have one or more "anchor institutions" with deep dedication to the partnership's mission and commitment to provide on-going support.
Building a clear, mutual understanding of "population health" concepts, definitions, and principles among the partners, participants, and, in so far as possible, the community at large.
Enabling evidence-based evaluations of progress in achieving its mission and goals and fulfill its accountability to key stakeholders, the partnership's leadership must specify the measures they want to address, the particular objectives and targets they intend to achieve, and the metrics they will use to track and monitor progress.
Enhancing sustainability of partnerships by developing a deliberate strategy for broadening and diversifying support.
Enhancing governance, transparency and accountability within partnership models
Programme available online here
Registration available online here
More events