AACR Annual Meeting 2023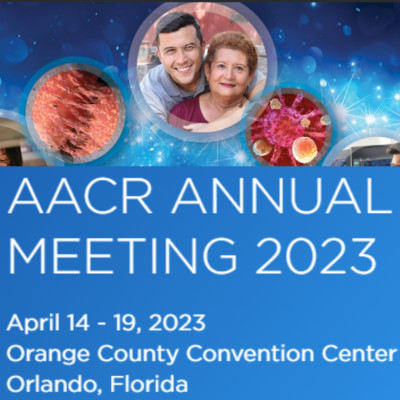 Exhibit
Symposia
Workshops
Organiser
Sponsor
ADVANCING THE FRONTIERS OF CANCER SCIENCE AND MEDICINE
Regular Abstract Submission Opens: September 27, 2022
NextGen Stars Application Deadline: October 4, 2022
Regular Abstract Submission Deadline: November 17, 2022
Late-Breaking and Clinical Trials Abstract Submission Deadline: January 12, 2023
The AACR Annual Meeting is the focal point of the cancer research community, where scientists, clinicians, other health care professionals, survivors, patients, and advocates gather to share the latest advances in cancer science and medicine. From population science and prevention; to cancer biology, translational, and clinical studies; to survivorship and advocacy; the AACR Annual Meeting highlights the work of the best minds in cancer research from institutions all over the world.
More information about the AACR Annual Meeting 2023 will be available on this website and in the Call for Abstracts in early September.
AACR STATEMENT REGARDING VENUES FOR THE 2023 ANNUAL MEETING AND OTHER CONFERENCES
The AACR released a statement regarding the venue for the 2023 Annual Meeting and its other conferences in response to recent legislative and political decisions at the state level that may not align with our values.
More events