5th Edition of International Cancer Conference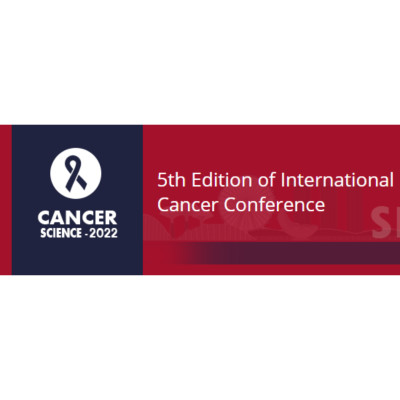 Exhibit
Symposia
Workshops
Organiser
Sponsor
Magnus Group takes the pride to announce its "5th Edition of International Cancer Conference" (CANCER SCIENCE 2022) during March 24-26, 2022 at Singapore.
CANCER 2022 is the best venue to witness crisp conversations on cancer and oncology's current challenges, developments in regulatory decision making and increasing patient access to cancer treatments to provide a well care and authorised treatment and also in supervising the various tactics and reveal out the hidden challenges.
Scope of CANCER 2022: Cancer Science 2022 is a great way to meet other oncology professionals who share your similar concerns and challenges with an appropriate goal. By attending this event, you will be able to learn about advances and latest techniques used in cancer prevention, diagnosis and treatment.
Programme Available Online here
Registration Available Online here
More events