4th Africa Healthcare Summit 2017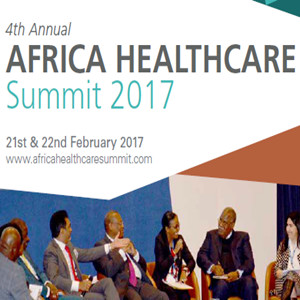 Venue:
Olympia London
Hammersmith Road, London Central Level 1 & West Level 1
London
,
Kensington
W14 8UX
United Kingdom
Exhibit
Symposia
Workshops
Organiser
Sponsor
WHAT TO EXPECT FOR 2017?
The Africa Healthcare Summit is a market-leading event to uncover the latest developments, strategies and opportunities in African healthcare provision. The Summit is attended by an incredible line-up of senior-level healthcare professionals from Ministries of Health, Healthcare Providers, NGOs, Agents, Distributors and Solution Providers from across Africa and around the world.
The Africa Dental Summit will be co-hosted with the Africa Healthcare Summit on February 21st & 22nd 2017 at the Olympia, London. The Africa Dental Summit will be attended by hundreds of dental operators and professionals, Ministries of Health, equipment importers, importers, sales agents & distributors.
Exhibition space for the Africa Healthcare Summit sells-out every year and so you are advised to register early to secure your space if you are interested in exhibiting at the Africa Healthcare Summit 2017.
WHY EXHIBIT?
Meet the right people




Mark your commitment to becoming a key player in the region




Vip dinner with ministries and hospital ceo's




Meet the buyers




Showcase your latest products, innovations & solutions




Cost effective way to generate business



WHO VISITS?

ATTENDED BY 600 KEY DECISION MAKERS FROM ACROSS AFRICA
Meet with hundreds of Ministries of Health, Hospitals, Medical Clinic, Dental Surgeries, Contractors, Architects, NGOs, Developers, Medical Healthcare & Technology Providers and many more companies playing a key role in developing Africa's healthcare industry.
Ministers of Health, Chairman, Planning Managers, CEO's, Managing Directors, Medical Directors, Medical Officers, National Coordinators, Presidents, Programme Managers, General Managers and Directors are just some of the types of contacts you will make at the event.
More events