32nd Congress of the ESP 2020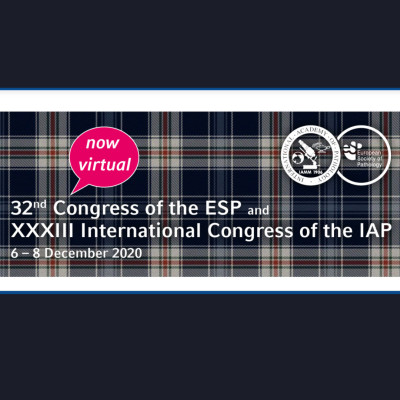 Exhibit
Symposia
Workshops
Organiser
Sponsor
Exciting CME opportunities and considerably reduced registration fees for the Virtual ESP/IAP 2020 Congress

ESP and IAP have been redesigning and updating the Scientific Programme for the Virtual Congress, including sessions on COVID-19 pathology. The significantly reduced registration fees will allow the participation of the broadest possible audience.
The Virtual ESP/IAP 2020 Congress will take place from 6 to 8 December 2020.
Programme available online here
Registration available online here
More events