2nd Middle East Pharmacy and Pharmaceutical Conference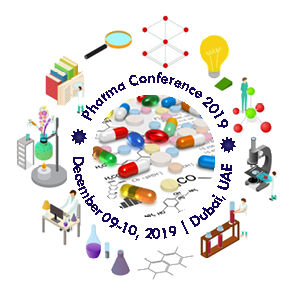 Exhibit
Symposia
Workshops
Organiser
Sponsor
2nd Middle East Pharmacy and Pharmaceutical Conference 2019 is going to be held in Dubai, UAE during December 09-10, 2019 which unites brief keynote presentations, speaker talks, exhibitions, Symposiums, workshops. Pharma Conference 2019 is the Pharma meetings which will be most visited by all the eminent speakers, educators, postgraduates, affiliations, business meanders under a solitary rooftop. This Pharma conference 2019 will assist to framework organization, B2B teaming up amidst specialists and academicians. Pharma conference promotes awareness against risk factors and recent advancements about pharma care. This conference laid a platform for postgraduate education and scientific work in the fields of pharma, healthcare, recent trends and advancements in the pharmaceutical industry.
Conference Highlights:
Pharmaceutical Sciences
Pharmacy
Novel Drug Delivery Systems
Pharmacology and Toxicology
Biologic and Biosimilar
Pharmaceutical technology
Drug Discovery and Design
Bioavailability and Bioequivalence
Clinical Research and Clinical Trials
Pharmacognosy and Photochemistry
Pharmaceutical care
Drug Formulation & Analytical Techniques
Recent trends in pharma and technology
Clinical pharmacy
Pharma Pricing and Market Research
Pharmacovigilance and Regulatory Affairs
The attendees can find exclusive sessions and panel discussions on latest innovations in Pharma and Pharmaceutical Sciences.
- Lectures from renowned speakers
- Keynote forums by Prominent Professors, Doctors
- Open Innovation Challenges
- Poster presentations by Young Researchers
- Global Networking sessions with 50+ Countries
- Novel techniques to benefit your research
- Best platform for Global business and Networking opportunities
- Meet the editors of referred journals, Society and Association members across the Globe
- Excellent platform to showcase the latest products and formulations in Pharma Care
Programme available online here
Registration available online here
More events