29th World Congress on Nursing and Healthcare
Exhibit
Symposia
Workshops
Organiser
Sponsor
WHY SHOULD YOU ATTEND WORLD NURSING SUMMIT 2023?
Presentation: Presenting a paper to experts and decision-makers is the main reason for going to an international conference. It provides a forum for you to discuss topics that interest you, opening the door for potential future partnerships.
Connect: Make relationships with a select group of learned people using this platform to sharpen your brain. This is a fantastic forum for connecting with other young entrepreneurs.
Publication: You have the chance to have your abstract or paper published in the conference proceedings by going to the conference.
Collabration and Friendship: Get to know a wide range of professionals from business and academic fields who share your interests. Every meal will be an occasion to socialise and converse with other researchers, participants, and professionals.
Travelling: You get a much-needed respite from your daily chores by attending the conference. You can also discover new cities, cultures, and individuals thanks to it. After attending the conference, you'll be inspired and renewed to go back to the institution and carry on with your duties.
ABOUT CONFERENCE
The nursing profession's professional progress necessitates a well-defined nurse role. Nurses are known for their commitment for providing high-quality care and they thrive on new experiences. Recognizing the importance of this The Organizing Committee of 29th World Congress on Nursing and Healthcare invites you to participate in the Nursing Congress which will be held during March 20-21, 2023 at London, UK with a Theme: "Novel Innovations and Advancement in Nursing and Healthcare".Conference Series through its Open Access Initiative is committed to make genuine and reliable contributions to the scientific community.
The Conference Series creates 1200+ Conferences annually over USA, Europe & Asia with support from 1100 further scientific societies and Publishes 600+ Open access journals which contains over 100000 prestigious personalities, reputed scientists as editorial board members.
Distinguished speakers, researchers, scientists, academicians, nurses, nursing practitioners, healthcare professionals, midwives, clinicians, and industry giants from around the world will present outstanding research that informs improvements in nursing practice, education, and management at this conference. The global congress provides an opportunity to network with nursing colleagues, academicians, researchers, and clinical practitioners who will present evidence-based discoveries for improving patient care quality and safety, as well as healthcare delivery systems in global health. This conference provides a wonderful opportunity for all nursing professionals to learn about current trends in nursing practice around the world. Keynote addresses, oral presentations, poster sessions by young researchers and students, seminars, and networking opportunities are all part of this two-day event.
This Nursing Congress is designed to assist attendees from both academic and clinical settings in gathering and examining emerging patterns, challenges, and administration in Nursing Practice and Research. It provides ample opportunities to meet and collaborate with nursing specialists from across the world. It emphasizes discussions on emerging patterns, the use of innovation in nursing, new nursing research fields and opportunities, outstanding nursing work, productive administration, and so on. During this event, internationally recognized nursing experts, renowned doctors, highly cited academic scientists, health care practitioners, industry delegates, talented young scientists, and midwifery specialists will share and discuss their most recent findings, ideas and achievements. As a result, this year's program will be enriched by the world's finest experts in this field. Without a doubt, attendees at the World Nursing Summit 2023 will get the opportunity to interact with some of the top specialists in the field and will return home with a wealth of knowledge.
Objectives:
Highlight programs of research with strong relevance to practice.
Explore ways in which practice informs clinical nursing research.
Describe examples of nursing research findings that have been meaningfully and successfully translated into practice.
To provide opportunities to develop knowledge in nursing field
To foster and enhance collaborations and partnerships with educational, research and clinical institutes.
Target Audience:
CEOs
Directors of Association and Societies
Scientists
Doctors
Professors
Nursing Lecturers
Major Nursing Universities in London, UK
Nurses
Nurse Practitioners
Nursing Students
Pharmaceutical Industries
Healthcare Industries.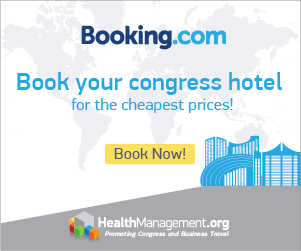 More events