23rd Düsseldorf International Endoscopy Symposium 2021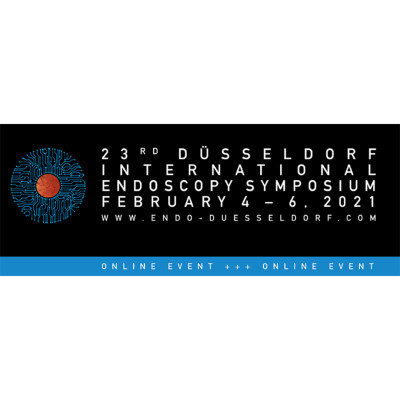 Exhibit
Symposia
Workshops
Organiser
Sponsor
DEAR COLLEGUES,
It is our great pleasure to invite you to the 23rd edition of our symposium. We have given up planning an onsite event in order not to endanger the health and safety of our participants due to the pandemic.
However we are excited to bring you the symposium in a virtual format this year. As with our previous meetings, experts from different parts of the world will take part so that we can learn from each other at an international level. A varied program of live demonstrations from Düsseldorf, Amsterdam, Brussels and Hyderabad, mini-symposia, state-of-the-art lectures and breakout sessions will be broadcast online. It is designed to encourage your active participation and stimulate discussion.

We wish you an interesting and enjoyable online presence wherever you are!
Programme available online here
Registration available online here
More events