22nd Medical Fair India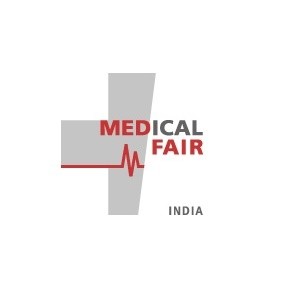 Medical Fair India is a 3 day event being held from 11th March to the 13th March 2016 at the Bombay Convention & Exhibition Centre (BCEC) in Mumbai, India. This event showcases product from Medical & Pharmaceutical, Scientific Instruments, Research & Development, Ayurvedic & Herbal, Natural & Organic industries.
Exhibit
Symposia
Workshops
Organiser
Sponsor
WHO SHOULD EXHIBIT?
• Medical Technologies
• Hospitals/Health Centers/Clinics Equipment and Products
• Laboratory and Analytical Equipment and Products
• Pharmacy and Dispensary Equipment and Furniture
• Rehabilitation
• Components
• Service Provider
WHY SHOULD YOU EXHIBIT?
• Reach a top notch audience of medical professionals, distributors, dealers and suppliers from across the globe in just three days.
• Generate business & Increase your Sales
• To launch New Products
• To Stay ahead of your Competitors
• Stay informed on the new trends & requirements
• Network & Widen your customer base
• Find New or Specific Suppliers/Distributors
• Find New Business Opportunities & Tenders
• Gain Access to the India and Sub-Continent

3 DAYS OF EXHIBITION ON HEALTHCARE AND MEDICAL INDUSTRY.
2 DAYS OF TECHNICAL CONFERENCE ON HOSPITAL INFRASTRUCTURE & PLANNING AND MEDICAL DEVICE & TECHNOLOGY. INDIA HEALTHCARE AWARD 2016, 6TH EDITION.

The registration and the access to the trade fair is free of charge.
More events