17th European Congress on Digital Pathology - ECDP 2021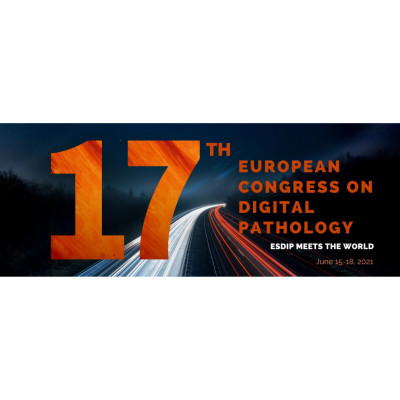 Exhibit
Symposia
Workshops
Organiser
Sponsor
Dear Colleague,

It is our pleasure to welcome you to the 17th European Congress on Digital Pathology (ECDP), to be held 15th-18th June 2021, as a virtual congress. After the need to cancel ECDP2020 in Porto and the persistence of adverse conditions to plan a live conference, the Executive Committee of the European Society of Digital and Integrative Pathology (ESDIP) decided to take on the organization of this year's event. The program will include some of the topics that were left over to discuss in Porto and some new ones that have been developing in the meantime.

Our goal is to have, again, the usual friendly, mixed environment, with pathologists, IT scientists, biologists, technicians, students, clinicians, and industry partners, discussing hot topics on digital and computational pathology.

This year we will also celebrate the 5th anniversary of the formal establishment of ESDIP, remembering the major achievements of our society during the Annual General Meeting that is scheduled for the 17th of June. We will also celebrate the interinstitutional bridges built during the last months, here epitomized in the theme of ECDP2021 – "ESDIP Meets the World". ESDIP is gaining new energy and is evolving fast to the benefit of its members, providing educational opportunities, increasing communication, and tracking innovative paths (highlighted in the image of the event).

As usual, the congress will have satellite events. This year we are promoting the pre-congress ESDIP Course "Digital Pathology Workflow Implementation for Lab Managers". This course will discuss in detail the secrets to having a safer and easier transformation of the conventional workflow towards a digital one, following the experience of labs that have already gone fully digital for primary diagnosis. We hope that you will find this course useful.

We hope that you will enjoy ECDP2021.
Programme Available Online here
Registration Available Online here
More events