Singapore Live 2022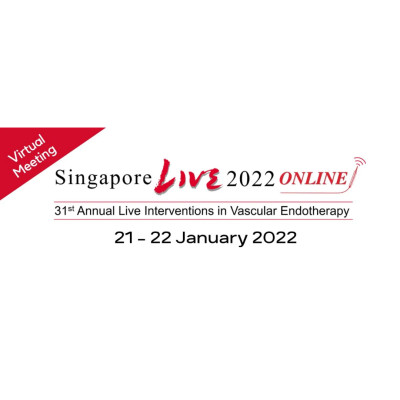 Exhibit
Symposia
Workshops
Organiser
Sponsor
Singapore Live 2022 is a conference and exhibition dedicated to field of cardiovascular intervention in the Asia-Pacific region including topics such as:
Structural heart
Mitral balloon valvuloplasty & repair, Transcatheter aortic valve implantation, Transseptal techniques, Paravalvular leak closure, Left atrial appendage closure, ASD/PFO closure, Special procedural techniques: balloon pericardiocentesis and cardiac biopsy
Coronary
Complex PCI in challenging patient subsets, High-risk acute coronary syndrome, CTO, Left main stentingComplex bifurcation stenting, Transradial interventions, Antithrombotic therapy, Vascular closure devices and IVUS/OCT/FFR
Endovascular/peripheral
Hypertension management & Renal denervation
Nurse & technician Forum
Imaging
Dilemmas in decision-making, Viability / necrosis assessment, Imaging in cardiomyopathies / myocarditis and Multimodality imaging for valvular interventions.

The mission of Singapore Live 2022 is to contribute to the advancement of education and information in the field of cardiovascular intervention in the Asia-Pacific region.
Our long-term goal is to build a plat form of expression, open to the national and international Societies and health care professionals of the Asian Pacific region, all willing to share their experience, knowledge and expertise.
Singapore Live 2022 will be held in Singapore on 20-22 Jan 2022.
Programme Available Online here
Registration Coming Soon..
More events