PCR London Valves 2022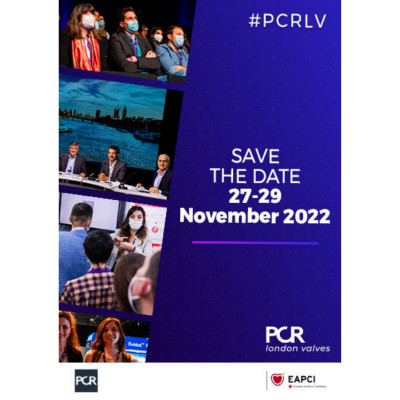 Exhibit
Symposia
Workshops
Organiser
Sponsor
PCR London Valves

The Heart Team Course - focus on transcatheter therapies for valvular heart disease #PCRLV

27-29 NOVEMBER 2022
Thanks to the 1,250+ on-site and 2,400+ online attendees of PCR London Valves 2021!
For its 2021 edition, #PCRLV built on the experience of the previous year and thanks to deep thinking, innovation, and massive IT expertise, created a brand new format that was broadcast from 3 TV studios and enabled 2 great options for joining.
Enthusiastic participants enjoyed the fantastic atmosphere as part of the live studio audience in London, or interacted on the user-friendly platform from home, office, cathlab or in one of the worldwide PCR Hubs.
Attendees can access the platform until 23 February 2022 to watch videos on demand and enjoy the benefits offered in Publications, which include great educational resources.
The next #PCRLV edition will take place on 27-29 November 2022, so mark your calendar!
Programme Coming Soon..
Registration Coming Soon..
More events