NCVH Annual Conference 2022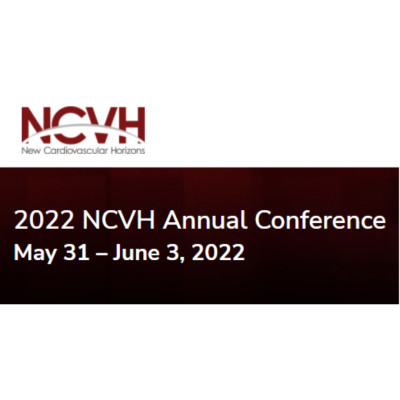 Exhibit
Symposia
Workshops
Organiser
Sponsor
NCVH is an educational nonprofit foundation focused on multidisciplinary accredited conferences to advance the field of cardiovascular care using endovascular technologies, pharmacotherapy treatments, peripheral interventions and amputation prevention techniques. With a goal to empower healthcare providers with knowledge of head-to-toe vascular treatments, NCVH strives to promote interdisciplinary teamwork and collaboration to address the continuum of patient care. Educational activities include an annual multi-day conference, Fellows Course, Business of Peripheral Interventions Course, CO2 Angiography Society event and Vein Forum along with one-day regional meetings around the United States. Internationally, NCVH participates with focused educational sessions at various meetings in China and the United Arab Emirates. For a complete list of upcoming events, visit our
meetings page
.
Founded in 1999, the NCVH Annual Conference provides education covering all fields of peripheral interventions including carotid, renal, femoral and below the knee procedures as well as stent grafting for aortic dissections, abdominal aortic aneurysms, thoracic aortic aneurysms and deep venous interventions.
Each year, on average, the conference assembles 1,500+ attendees and features 24+ LIVE case transmissions, 300+ scientific lectures and 175+ faculty considered preeminent in the field of medicine.
With a special focus on lower extremity peripheral artery disease (PAD) and critical limb ischemia (CLI) to address the need for amputation prevention techniques, the annual conference provides educational sessions for endovascular specialists, podiatrists, family physicians, nurses and cath lab technologists with specific accreditations for each specialty.
EDUCATIONAL
OBJECTIVES
Discuss the indications, risks and complications of interventional therapies in the treatment of cardiovascular disease, peripheral artery disease, and critical limb ischemia.
Understand and implement contemporary approaches in peripheral vascular management (including carotid, renal and mesenteric, SFA, below the knee, venous disease and aortic) based on recent clinical trials and evidenced based data.
Apply appropriate applications of new endovascular technologies for patients with vascular disease.
Describe appropriate pharmacologic management in the care of patients with cardiovascular disease, peripheral artery disease and critical limb ischemia.
Discuss various testing modalities and comprehensive spectrum of care in patients with foot ulcers and threatened limbs.
Explain proper use and interpretation of diagnostic tools and apply appropriate screening techniques for peripheral artery disease.
Recognize the roles and responsibilities of multidisciplinary members of a comprehensive PAD clinical team.
ATTENDEE EXPERIENCE
The NCVH Annual Conference brings together a diverse group of healthcare professionals working together to improve patient care for those facing cardiovascular disease. The meeting offers healthcare professionals the opportunity to hear the latest developments in patient care, and connect with their peers and course faculty at both formal and informal events throughout the conference.

Educational opportunities during the conference will include:
Didactic lectures from industry leaders selected for appeal to the conference's multidisciplinary audience
Live case broadcasts in HD, with discussion between panelists, case operators and audience members
Industry-sponsored meal sessions on hot topics related to treatment of PAD and CLI
Specialty-specific sessions for family care physicians, woundcare specialists, hospital administrators, podiatrists, nurses and cath lab specialists
Along with educational opportunities, NCVH also offers attendees a variety of networking opportunities:
Interaction with more than 80 companies represented in the NCVH Exhibit Hall.
Meeting attendees and interaction over breakfast, lunch and coffee breaks
Speak with NCVH faculty members during breaks and meals
The conference also showcases southern hospitality, from the friendly atmosphere to delicious cuisine served throughout the conference.
| | | | |
| --- | --- | --- | --- |
| REGISTRATION RATES | $299 EARLY BIRD | $599 ADVANCE REGISTRATION | $799 STANDARD REGISTRATION |




Find Full Programme Details in the File
Change content default value
More events