ICN Conference and CRN 2015

Change content default value
KEYNOTE SPEAKERS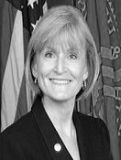 ******@***nachc.org
Administrator - U.S. Department of Health and Human Services

******@***denf.epm.br
Professor - Federal University of São Paulo (UNIFESP).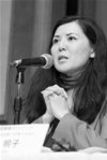 ******@***worldbank.org
Sector Manager - World Bank health
******@***yahoo.com
President - Lesotho Nurses Assocition
Exhibit
Symposia
Workshops
Organiser
Sponsor
2015 ICN International Conference and CNR
This international gathering of thousands of nurses will explore the importance of cross-cultural understanding and global cooperation in nursing. The Conference will provide opportunities for nurses to build relationships and to disseminate nursing knowledge and leadership across specialties, cultures and countries. The three ICN pillars – Professional Practice, Regulation and Socio-Economic Welfare – will frame the scientific programme and the dynamic exchange of experiences and expertise.
Registration to the ICN Conference 2015 is now open.
Key Dates:
7 October 2014 - Registration Opens
13 March 2015 - Early Bird Deadline
6 May 2015 - Cancellation Deadline
19 June 2015 - Conference Starts
Programme Highlights
The main objectives of the Conference are:
1. To advance and improve the coverage and quality of health services.
2. To demonstrate the nursing contribution to the health of individuals, families and communities.
3. To provide opportunities for an in-depth exchange of experience and expertise within and beyond the international nursing community.
More events