EuroPCR 2020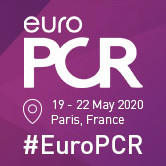 Symposia
Workshops
Organiser
Sponsor
PCR - Sharing knowledge, experience and practice in cardiovascular interventional medicine.
The mission of PCR is to serve the needs of each individual patient by helping the cardiovascular community to share knowledge, experience and practice. Its activities cover a large spectrum, from the organisation of annual courses in Europe, Asia, Africa and the Middle East to editing a scientific journal, publishing textbooks as well as providing training sessions and online courses on thematic subjects. Courses are based on themes like Coronary Interventions, Hypertension and Stroke, Peripheral Interventions, Valvular Disease and Heart Failure.
By connecting the community across the globe, PCRonline is an online educational platform!
All course content (presentations, slides, videos and lectures) available on the website is reviewed prior to online publication. The scientific content such as Read & Share, Literature reviews and Cases posted by PCRonline members are peer-reviewed and validated by our Editorial Board of experts before online publication. Once approved by the Editorial Board, the content is dated but not updated. As regards the members' comments, they are reviewed following which the Editorial Board adds an expert comment online.
Programme available online here
Registration available online here
More events