ESC Heart & Stroke 2021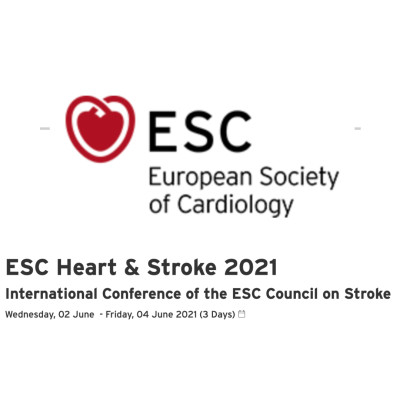 Exhibit
Symposia
Workshops
Organiser
Sponsor
The Council on Stroke aims to bridge the gap between clinical and scientific specialties and perspectives and therefore proposes an international conference on stroke with the aim of improving interdisciplinary cooperation.
It is designed not only for cardiologists but also for neurologists, radiologists, vascular surgeons, neurosurgeons whose work has a component in "stroke".
The conference is designed as a clinical educational meeting to stimulate the multidisciplinary approach and dialogue between clinical specialties involved in the prevention and treatment of stroke.
Join this unique meeting online and get to know experts from various specialties involved in stroke care: cardiologists, neurologists, vascular surgeons, interventional neuroradiologists through others.
Programme available online here
Registration available online here
More events