Charing Cross International Symposium 2021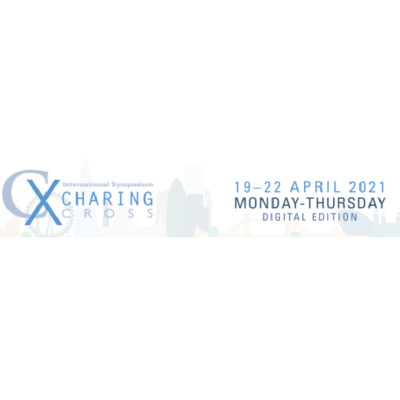 Exhibit
Symposia
Workshops
Organiser
Sponsor
Take advantage of a 4-day EDUCATIONAL, UNIQUE and LOGICAL programme including Aortic, Peripheral, Venous, Vascular, Wounds and Acute Stroke topics.

Discover how EDUCATION, INNOVATION and EVIDENCE gather in one place. These are our core values.

Participate actively to discuss CONSENSUS with your peers. In 2020, CX will be at the end of a three-year cycle of Controversies, Challenges and Consensus and, thus, will focus on Consensus.

Discuss with a WORLD-CLASS FACULTY and an EXPERT AUDIENCE the latest advances in the vascular and endovascular field.

Learn more about technical approaches attending the CX ADDITIONAL SESSIONS including CX Aortic Techniques & Technologies (edited cases), CX Techniques & Technologies (live and edited cases), CX Venous Techniques & Technologies (edited cases), and CX Vascular Malformations.

ENHANCE YOUR SKILLS in various vascular and endovascular areas attending the well-established CX Additional sessions including: CX Innovation Showcase, CX Meets Latin America, [email protected], and the CX Workshops (Venous, iWounds, Aortic, Peripheral, and Vascular Access).
Programme Available Online here
Registration Available Online here
More events