Cardiology World Conference 2021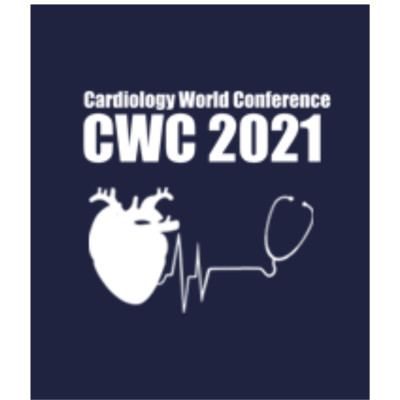 Exhibit
Symposia
Workshops
Organiser
Sponsor
Magnus Group cordially invites you to participate in the 2nd Edition of Cardiology World Conference" (Hybrid Event) which is going to be held during September 17-18, 2021 in Paris, France. The conference will be organised with the theme "Advances in Cardiology: Research and Innovations"
CWC 2021 will focus on most recent advancements in all aspects of Cardiology like Cardiovascular diseases Paediatric Cardiology, Stem Cell Research and Regeneration on Cardiology, Heart Transplantation, Interventional cardiology and radiology, includes prompt keynote presentations, Speaker presentations, Poster presentations and exhibitions to gain more information and meet leading Cardiology researchers and potential investigators and get recognition at this 2-day event.
The conference Organizing Committee remains vigilant in monitoring the COVID-19 pandemic and this event is planned as hybrid format with both onsite and virtual versions and will allow participants who, for a variety of reasons, can't be able to join the in-person conference in France. We believe that our decision will allow many more people to participate in CWC 2021.
Let's meet at CWC 2021 with the most magnificent gatherings around the world that provides an assertion to discover the latest knowledge and innovations in the field of Cardiology.
Programme Available Online here
Registration Available Online here
More events