Basic Cardiovascular Sciences (BCVS) Scientific Sessions 2021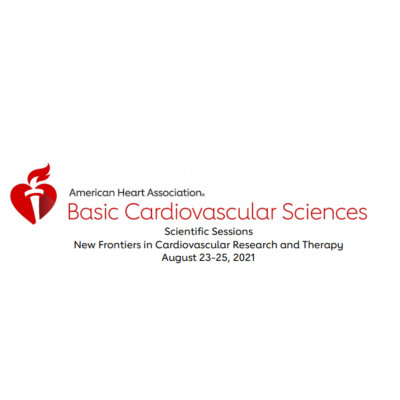 Exhibit
Symposia
Workshops
Organiser
Sponsor
This conference strives to improve basic cardiovascular regulation through new therapies and insights in cardiovascular disease, as well as research in fields like microRNAs, cardiac gene and cell therapy, cardiac development, as well as tissue engineering and iPS cells.
Basic Cardiovascular Sciences 2021 Scientific Sessions will take place as a virtual event on August 23–25, 2021. You can expect a similar amount of content as you would have experienced at the face to face conference, which will include our keynote lecture, oral abstract presentations, moderated poster sessions and e-poster sessions.

The BCVS Scientific Sessions convenes basic and translational cardiovascular scientists from around the world with the common goal to discover pathways to cardiovascular therapeutics and promoting cardiovascular health. This meeting has become the "go to" meeting for intra- and interdisciplinary cross-fertilization of ideas and incorporation of new approaches from the general scientific community and plays a pivotal role in the training of junior scientists and trainees.
The program will be of special interest to basic cardiovascular scientists, molecular/ cellular biologists, physiologists, translational investigators, clinical trialists, practicing cardiologists, cardiovascular nurses and pharmacists. In addition, the symposium will be of great value to scientists and executives of pharmaceutical companies and biotechnology firms who are in the cardiovascular space.
Programme Available Online here
Registration Available Online here
More events