AICT - AsiaPCR 2022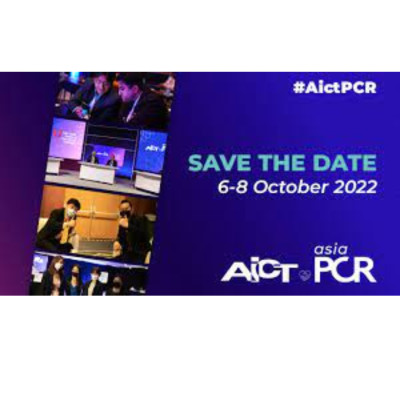 Exhibit
Symposia
Workshops
Organiser
Sponsor
AICT-AsiaPCR 2022 is taking place in Singapore
Prepare to celebrate getting back together in person with your peers!
Great news: #AictPCR is back in Singapore for its upcoming edition taking place on 6-8 October 2022!
Mark your calendar and get ready to take advantage of the 3-day Course to enjoy interactive sessions, hands-on training, and fantastic networking opportunities with your peers from Asia-Pacific and beyond.
More events