ACNAP 2023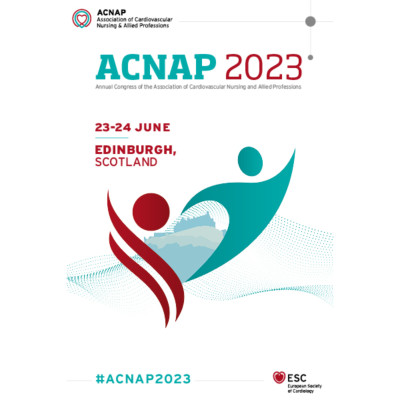 Exhibit
Symposia
Workshops
Organiser
Sponsor
ACNAP 2023
Friday, 23 June - Saturday, 24 June 2023
Edinburgh - United Kingdom of Great Britain and Northern Ireland
It was a great pleasure to meet all of you in Madrid and online in 2022. Thank you for your contributions and great discussions. Catch up on what you missed!
One of the many benefits Silver Members of ACNAP, the Association of Cardiovascular Nursing and Allied Professions, received is the year-long access to your congress resources on ESC 365, the cardiology knowledge hub.
See you in 2023!
The congress is designed for nurses and allied professions from across all core specialties within cardiology to strengthen professional development and deliver high quality clinical care.
More events