9th World Congress on Cardiology and Cardiovascular Therapeutics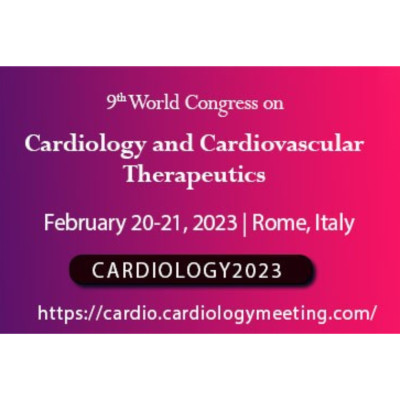 Exhibit
Symposia
Workshops
Organiser
Sponsor
Conference Series LLC LTD holds 2023 Cardiology and Cardiovascular Therapeutics (CARDIOLOGY2023): Looking Ahead to the progress of Heart Failure and Heart Diseases Research. Cardiology Conference offers exceptional sessions, presentations for all levels of academic and networking opportunities with leaders in the field. One of the main features of this Scientific symposium or the cardiology conferences is that they cover a broad spectrum of subspecialties. The Poster sessions are packed with the latest emerging cardiovascular research, initiatives and the interactive lunch workshops which we make sure that happens takes breakout sessions to the next level.
With the support of 2023 Cardiology Committee Members, we have scheduled our "9th World Congress on Cardiology and Cardiovascular Therapeutics" around the theme 'Highlighting Modern Techniques in Cardio and Cardiovascular Diseases. CARDIOLOGY2023 is a premier educational event in the field of Cardiovascular Therapeutics and Cardiology that rotates between continents and is organized in collaboration with national and international Cardiac societies and associations. The World Congress on Cardiology and Cardiovascular Therapeutics is targeted to the international Cardiology, Cardiac Surgery, and Cardiovascular community as well as the other healthcare professionals involved in multidisciplinary Heart Care; thus, enabling professionals from worldwide to exchange their views on a wide variety of topics affecting heart and those suffering from heart diseases around the globe. CARDIOLOGY2023 exists to advance the science and art of medicine and surgery related to the care of the heart. CARDIOLOGY2023 works with many other organizations to achieve its aims of supporting patients and improving standards.
With the changing lifestyle of our modern society, cardiovascular diseases have become very common and are one of the major challenges for our modern society. As per a report published by the World Health Organization, out of all the other diseases, cardiovascular disorders result in the maximum number of deaths globally. A total death percentage of 35%, is only because of cardiovascular diseases. Hence a need for such summits or conferences has emerged where there can be a thought-provoking research discussions and a solution can be found for heart-related diseases. Cardiology conferences
With the unhealthy lifestyle and aging population heart disease or cardiovascular diseases and strokes have become major health risks for our modern society.
With the expanding demography of the senior citizens in the world, every country is increasing its budgetary allocation towards the health sector hence Cardiologist's industry is expected to witness a dramatic growth by 2023.
Our major objective is to bring together researchers, leading experts, and the most respected clinicians in the field of healthcare, cardiology and cardiothoracic to share and exchange meaningful experiences and researches of various treatment procedures for cardio logical disorders. At the Prestigious event gathering, we make sure that the participants get to spend time so that they can connect to peers and colleagues, can exchange their ideas and information, and can get out in front of the latest trends and advancements in cardiac health.
The main objectives of the Cardiology and Cardiovascular Therapeutics Conferences are to:
To expand and improve the education of physicians through worldwide heart conferences, heart failure congress, cardiac surgery meetings, collaboration
To attain the best possible heart health for all people around the globe
Support the development of medical and clinical research on heart and cardiothoracic surgery
Provide a platform to present new ideas and treatments for heart and cardiothoracic surgery
Promote the scientists and physicians to share the research works and formulate new medical innovations
Scope and Importance
Maximum Countries over the globe now offer access to various medical educations. 2023 World Congress on Cardiology and Cardiovascular Therapeutics, a cardiology conference, provides a platform to encourage control and prevention of health against any cardiovascular diseases or cardio-logical disorders or stroke through a full range of information and access to the world education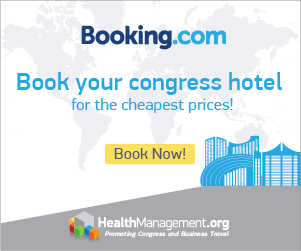 More events