3rd World Congress on Heart
Exhibit
Symposia
Workshops
Organiser
Sponsor
3rd World Congress on Heart welcomes you for this time in Zurich , Switzerland during April 24-25, 2023
Heart 2023 Conferences will be an examination of the newest successions in heart disease recovery and prevention and on new analysis of innovation within the field of cardiac specialty.
Discussions on new Cardiac technology advancement in the field of Heart disease, Cardiovascular disease, Stem cell research on heart, Congestive heart failure, Current practices in cardiovascular therapy, Ischemic heart disease and Silent ischemia, Heart disease management and more.
Cardiac symposiums are rejuvenating. It is inspirational and energizing opportunity to connect with the greater scientific community, where you get to know about new cardiac strategies to approach your research. To contemplate the bigger picture and establish collaborations. A good conference has the capacity to bring a scientist within you; Cardiology conferences are very helpful for learning about new areas and publications of cardiology.
Heart 2023 is going to be an International event; We tend to even have a global faculty who are leading specialists in the field of cardiology. Gain valuable awareness from these distinguished professionals from accomplished establishments.
Why to attend Heart 2023 ???
With individuals from all around the globe focused on getting some answers concerning cardiology, this is one opportunity where you can accomplish the greatest accumulation of personalities from the mending focuses, universities, bunch, etc. These Cardiology Conferences and European Cardiology Congress in 2022 will coordinate and dissolve information, meeting with frequent outline and potential investigators and get name affirmation at this 2-day event. Broadly acclaimed speakers, the most recent frameworks, methodologies, and the most current updates in cardiology field are indications of this conference. This World Cardiology
Congress, Cardiology Gatherings, Cardiology events and Cardiology Meetings will help in building organization, B2B uniting amidst specialists and academicians. The objective of this meeting is to stimulate new ideas for treatment and analyze the current market for the future direction of cardiovascular drugs, devices, and diagnostics, with a greater prominence on newer products that will be beneficial across the spectrum of cardiology. Lectures will offer a comprehensive high-tech apprise of the clinical uses of various practices in the diagnosis, prognosis, and management of common heart diseases.
This Heart Conference will be a truly an international event; we expect to welcome healthcare professionals from over 100 countries.
Scope & Importance:
Heart 2023 and Cardiovascular Conferences will seam world-class educators, scientists, and cardiologists to converse diverse procedures for heart disorder remediation, Electrocardiography, Heart Failure, Nuclear Cardiology.
Cardiology Conferences, Cardiology Meetings are envisioned to deliver flexible information that will keep cooperative experts next to each other of the topics impacting the anticipation, discovery, and treatment of cardiovascular infection. The world is becoming gradually exposed to public health challenges and risks for heart diseases. This conference provides a unique prospect for academicians, educators & clinicians as well as for experts and scholars of higher education from across the globe to convey and share unique ideas on crucial matters and latest trends in the field of cardiology. Starting from prevention through optimal care and finally the targeted treatment modes & rehabilitation, the whole range of cardiovascular disease shall be presented with world-class faculty, researchers, and mentors as well as healthcare clinical professionals.
Highest accomplishments in Cardiology:
Cardiology is a specialty of inner medicinal managing issue of the heart is it human or creature. The field incorporates therapeutic analysis and treatment of intrinsic heart imperfections, coronary vein infection, valvular coronary illness, and electrophysiology. Cardiology is concerned with the typical usefulness of the heart and the deviation from a sound heart. Numerous issues include the heart itself, yet some are outside of the heart. The pronounced success in lowering cardiovascular humanity rates during the last decade of the 20th century is secondary to the extraordinary improvements made in the understanding of basic cardiovascular science and in the expansion of new diagnostic and therapeutic methods. The most significant cardiologic developments and discoveries of the last century are Electrocardiography; Preventive Cardiology and the Framingham Study; "lipid hypotheses" and Atherosclerosis; Coronary Care Units; Echocardiography; Thrombolytic therapy; Cardiac Catheterization and Coronary Angiography; Open-heart Surgery; Automatic Implantable Cardiac Defibrillators and Coronary Angioplasty.
<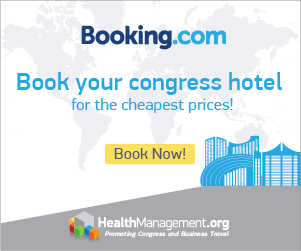 More events